Caseload Management for School Based SLPs
August 4, 2020
Managing a caseload of 65+ students with diverse needs is CHALLENGING, to say the least. It's amazing that we are able to provide differential treatment for every single student on our caseload and stay compliant with all of the paperwork requirements! As we always say, school based SLPs are bad a$$.
Here are some of our best tips for managing your caseload:
First things first - you need to know which students belong on your caseload! This can be different in every district, but hopefully, you have access to a system that will allow you to see the students on your campus who receive speech and language services. If you are unable to print or access a report with this information, then see which students were serviced last year and start there. You will want to double-check with your registrar to see if there are any new students that have registered who were noted to have special education services. If you are on a campus with more than one speech-language pathologist you will need to discuss with them how the caseload will be divided.

Once you know who you will be working with, it's time to review each student's IEP and pull out any information that will be helpful to have at a glance. This will be information like name (duh 😂), DOB, eligibility category, service time, case manager, IEP date, Eval date, school (if you are at more than one location), teacher, grade, and goal areas (i.e. articulation, vocabulary, pragmatics, etc).

Create a spreadsheet (or better yet, enter the information into the caseload management feature in SLP Toolkit) so that you will be able to quickly access this information without having to dig out the IEP every time you need access to it. If your district software has this information available to download into a spreadsheet, then that will make this step very easy! You can also import that spreadsheet into SLP Toolkit with the click of a button 😄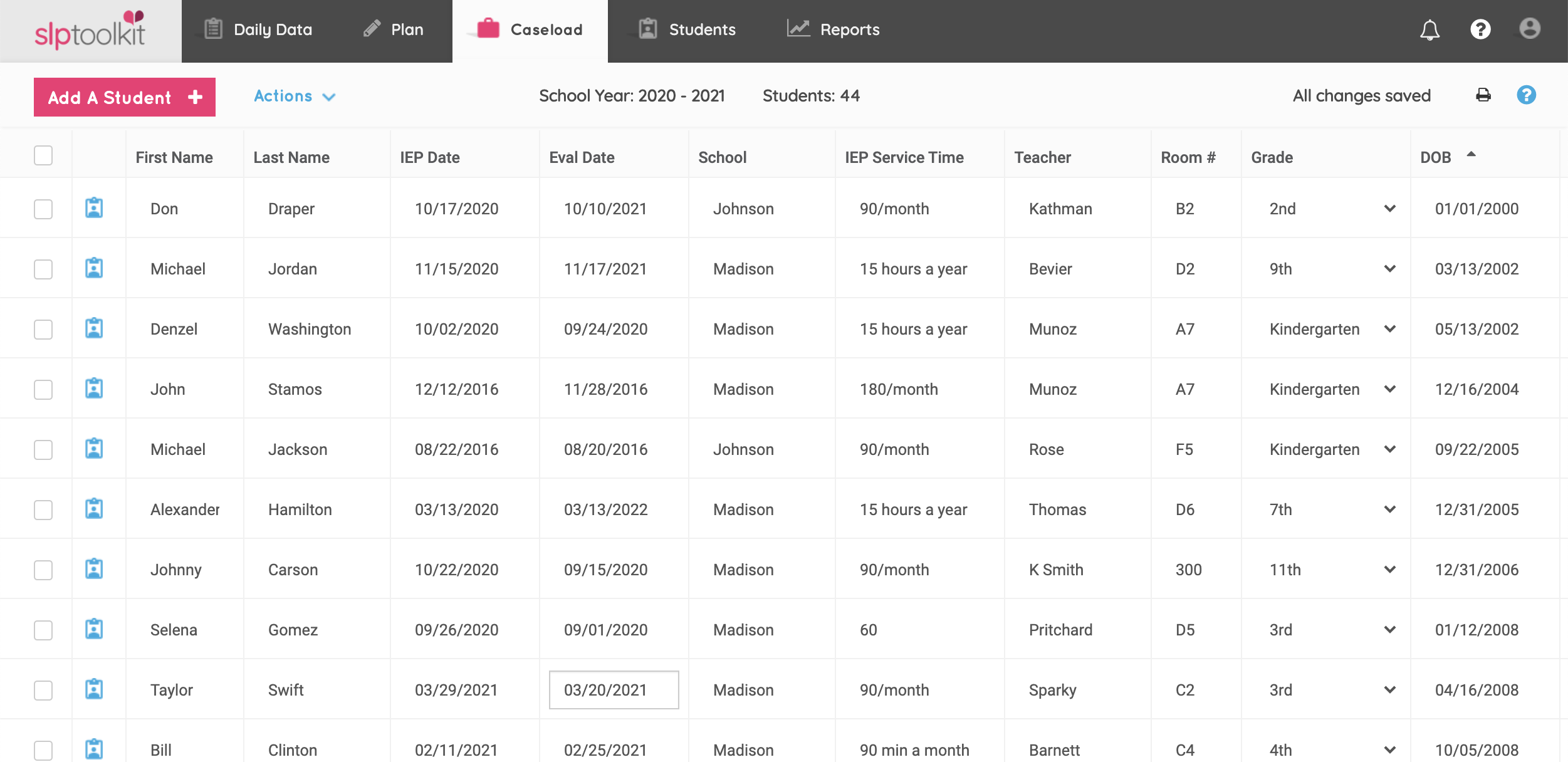 By having all of these key details in one spreadsheet you will not only be able to track upcoming meetings so you can stay in compliance, but this will also help you to schedule and lesson plan throughout the school year!