SLP Toolkit Summer Camp '23
Bridging the Gap Between General Education and Special Education in Times of Change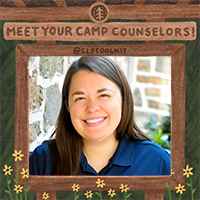 We have Kami Mueller Caiola in the confessional, a school-based SLP working in a Montessori Charter School in Washington D.C. Kami shares her journey from graduation to now, which spanned two moves and the COVID pandemic. She discusses some key lessons learned during this time, including active listening, validating others' feelings, agreeing to disagree, and being involved in your local BOE (Board of Education). Kami also brings up the point of honoring our perspective as SLPs and not giving in to imposter syndrome. We hope you enjoy this episode as much as we did!
Resources:
Kami's IG handles: @kamikam5 and @georgiathedogfromga
https://www.public-montessori.org/about-us/
Adult ADD: strategies, ideas, and reassurance that you are not alone.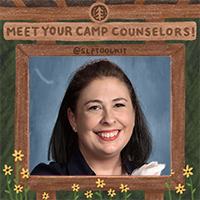 This episode is part of SLP Toolkit's Summer Camp, which includes 8 courses free to SLP Toolkit subscribers through August 31, 2023 found here: https://www.bethebrightest.com/courses
Today we have Mary Hurst in the confessional, and it was like looking in a mirror! Mary is an SLP who was diagnosed with ADD as an adult - and she shares why diagnoses as children can be missed, how this can impact you in the workplace, and strategies to overcome challenges adults with ADD face. This show is a must listen!
Resources:
@adhd_love
Dirty Laundry: ⁠https://www.amazon.com/Dirty-Laundry-Adults-ADHD-Ashamed/dp/B0BW9C3KBS/ref=sr_1_1?gclid=CjwKCAjwvdajBhBEEiwAeMh1UzyzmrgMy8m2s500CEsvtfbTY02Bs6Jvtc0KpjRAHNyYjs9T2s78pxoCw_4QAvD_BwE&hvadid=646926249727&hvdev=c&hvlocphy=9029103&hvnetw=g&hvqmt=e&hvrand=9061486538560864458&hvtargid=kwd-2137447396512&hydadcr=15523_13517318&keywords=dirty+laundry+book+adhd&qid=1685480378&sr=8-1⁠
@neurowild