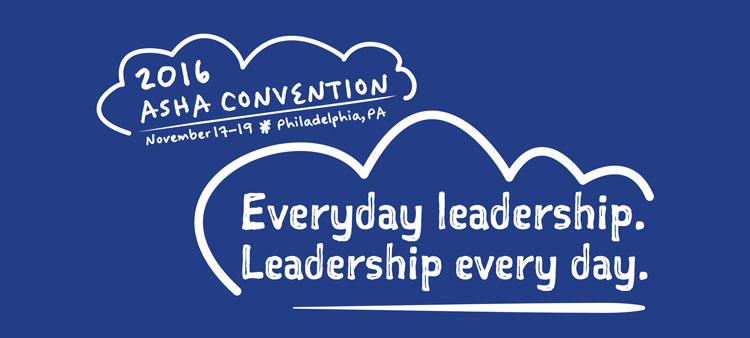 November 28, 2016
It has been a little over a week since ASHA ended, and we are still processing it :) It was a whirlwind event and one we will never forget! We made so many new friends and felt the love of everyone around us. This was our first time exhibiting at a national convention and the fact that we were also able to present was just the icing on the cake. The energy and excitement of being around so many like-minded individuals is indescribable! We heart this profession and feel grateful to be apart of it every single day.
Here are a few of the highlights from #ASHA16: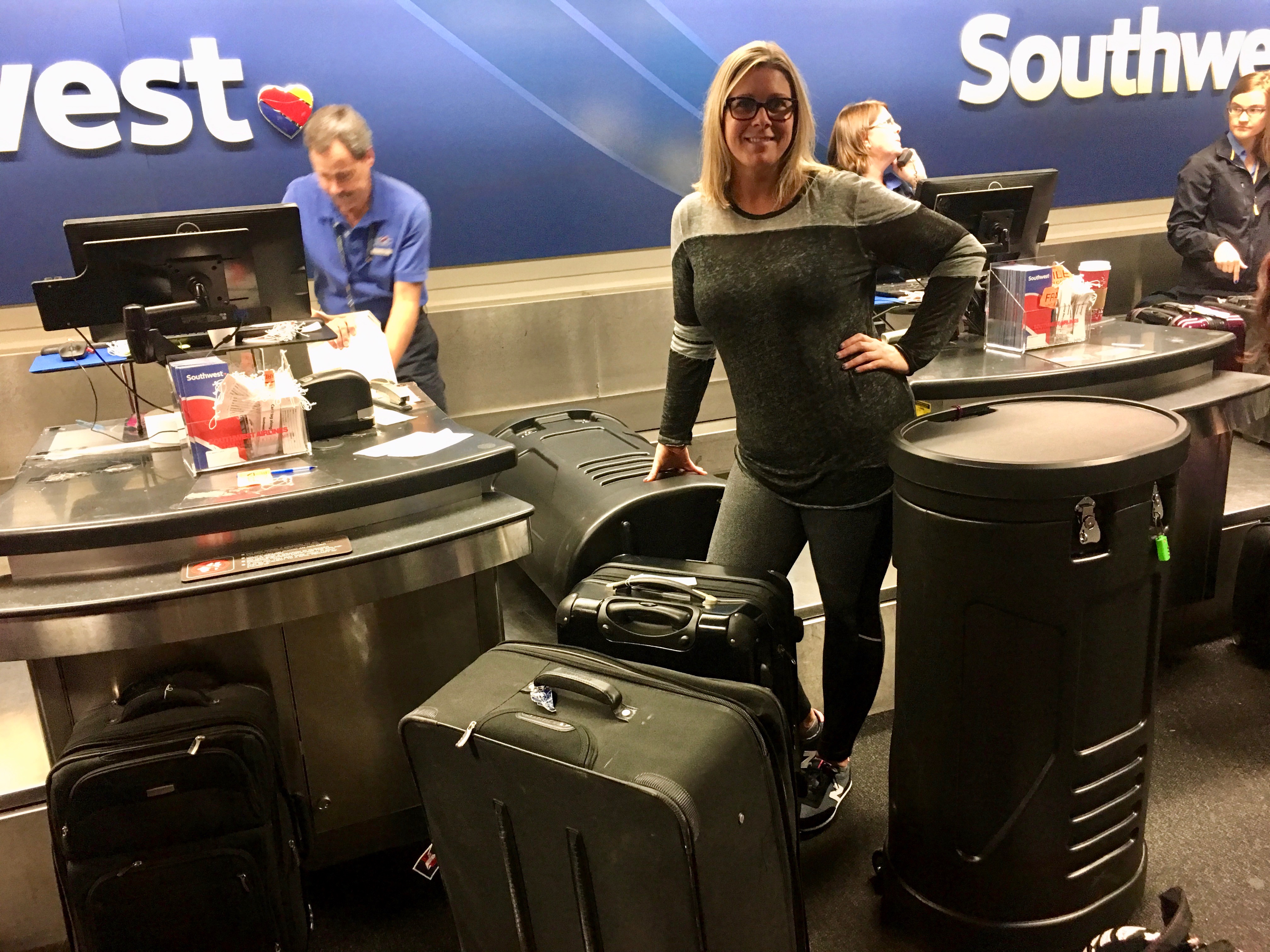 Being new to the game, we flew with everything we needed rather than having it shipped! It was a little stressful (and heavy) dealing with so much luggage but it made it all there and back! Thank you, Southwest!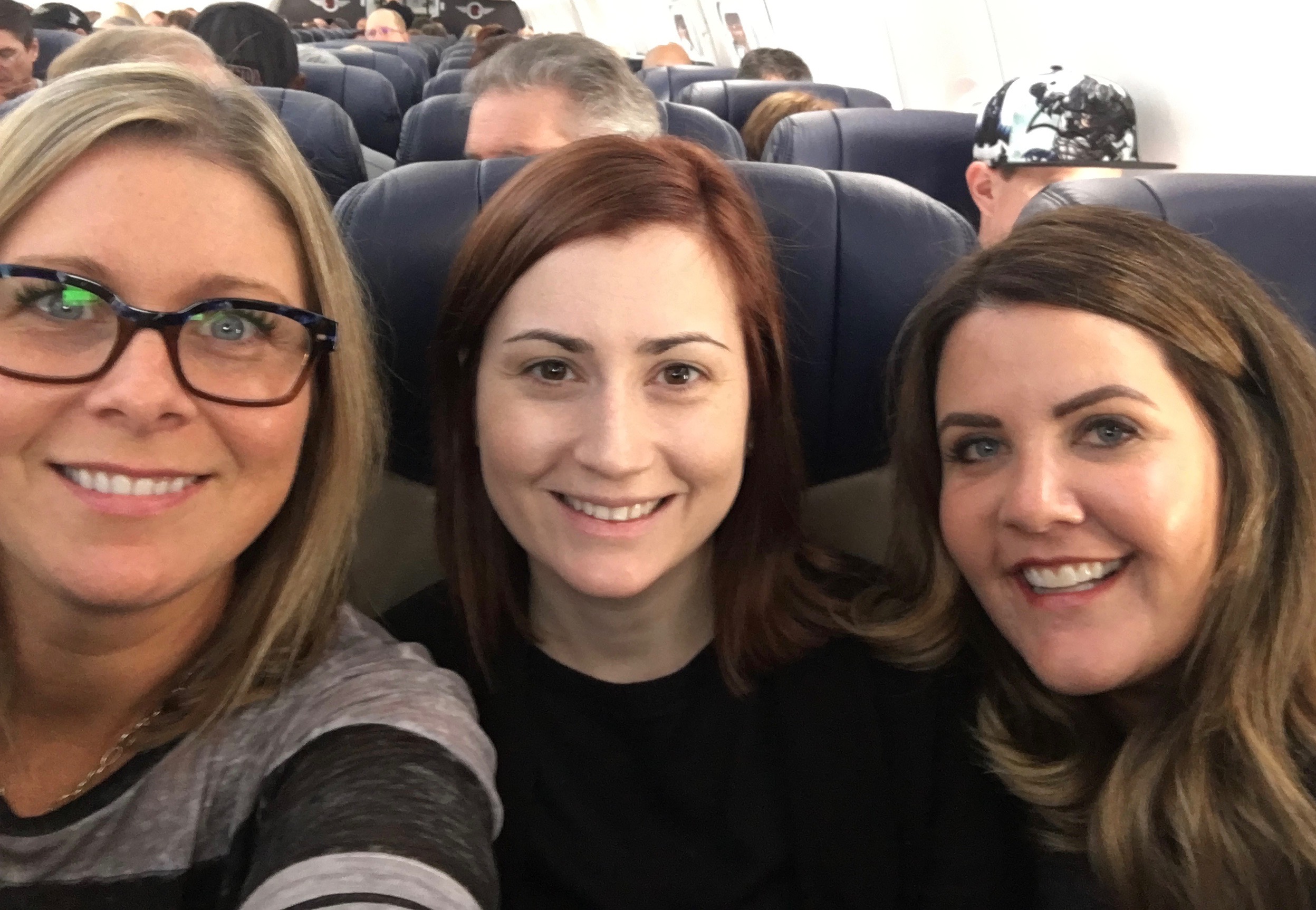 It was awesome being on a flight full of SLPs and we were lucky enough to have Marisha with Lesson Plan Membership in between us…or I should say lucky her :)
It was surreal walking into the Philadelphia Convention Center! The sheer magnitude of this event was breathtaking!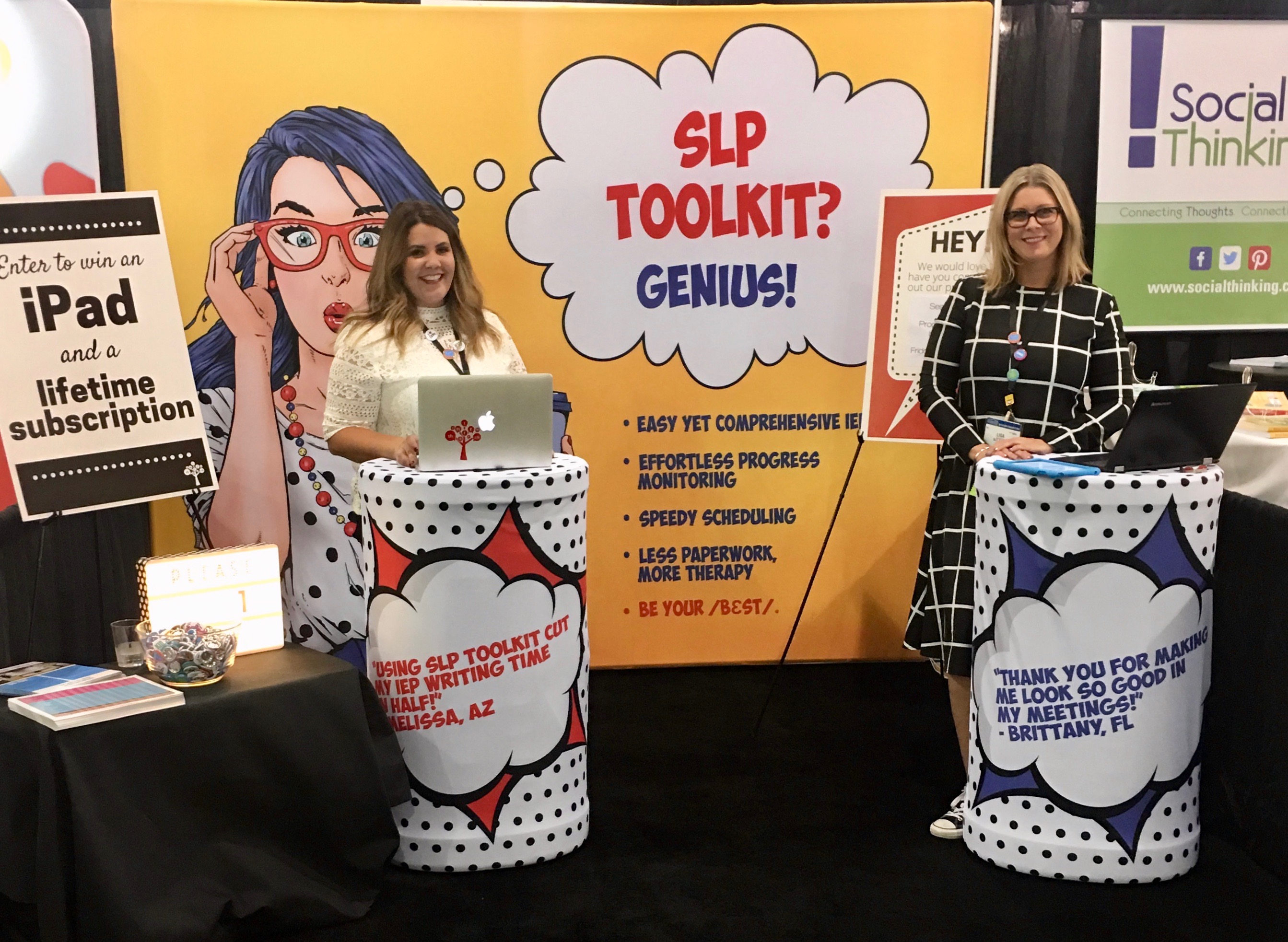 Our booth received a makeover! We knew we were going to have to knock it out of the park for ASHA and had so much fun designing our new backdrop and pedestals. We wanted something bright and fun and love the way everything turned out.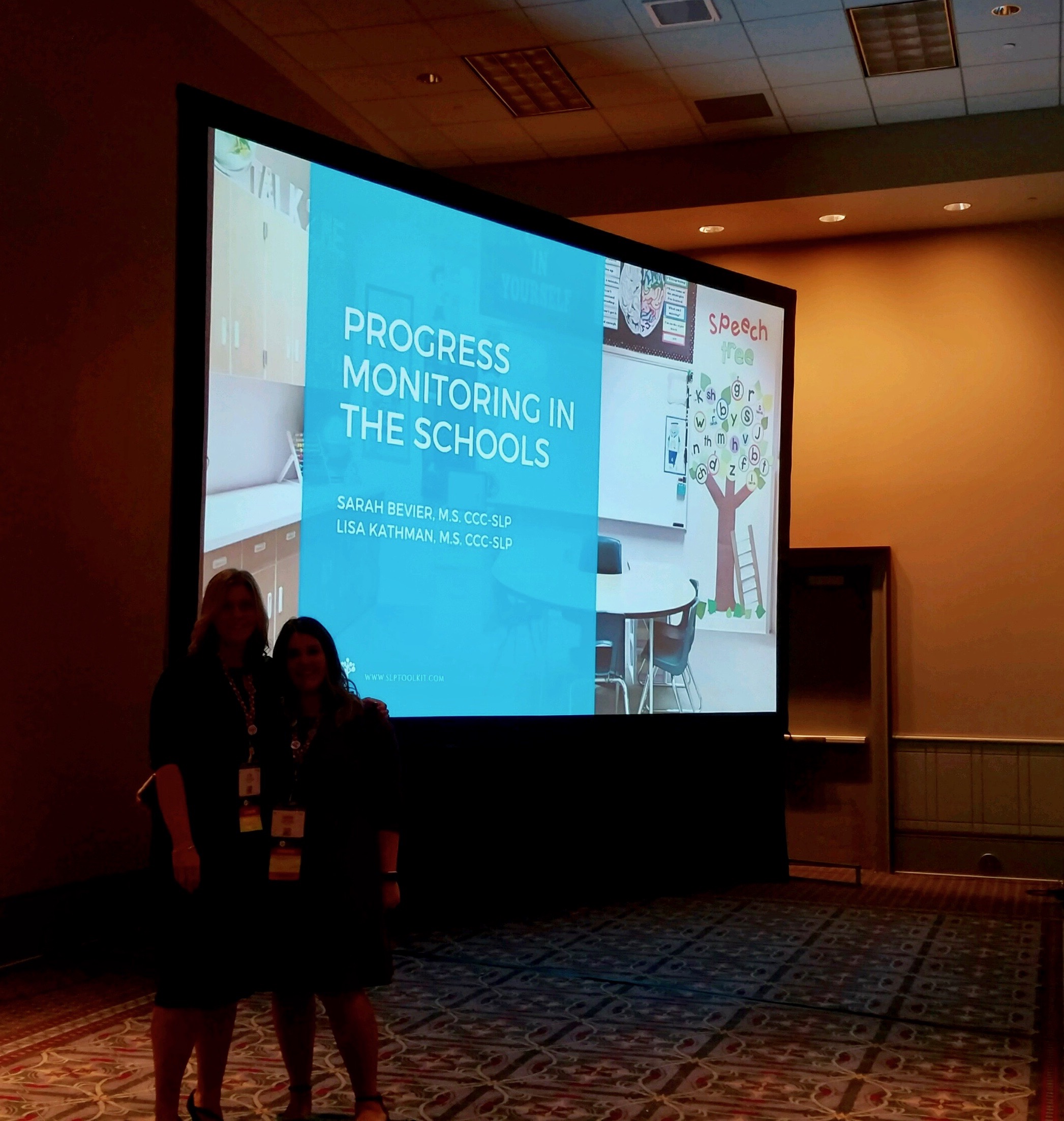 We had the privilege of presenting on progress monitoring. It's not a glamorous topic but we love talking about it! We weren't sure what to expect for attendance…
We certainly didn't expect to fill the room and go into overflow! This has to be one of the scariest things we have ever done but we are passionate about sharing ideas that make the lives of school-based SLPs easier…so it was definitely worth it!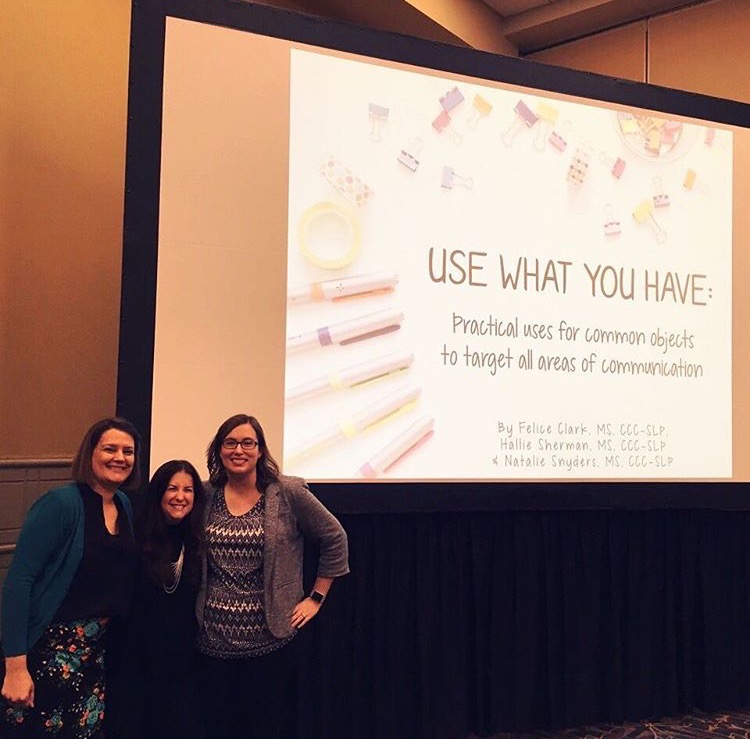 We made it to one presentation! Felice, Hallie & Natalie did an awesome job and we loved that it was about doing quality therapy with materials you have on hand! Sometimes we need this reminder!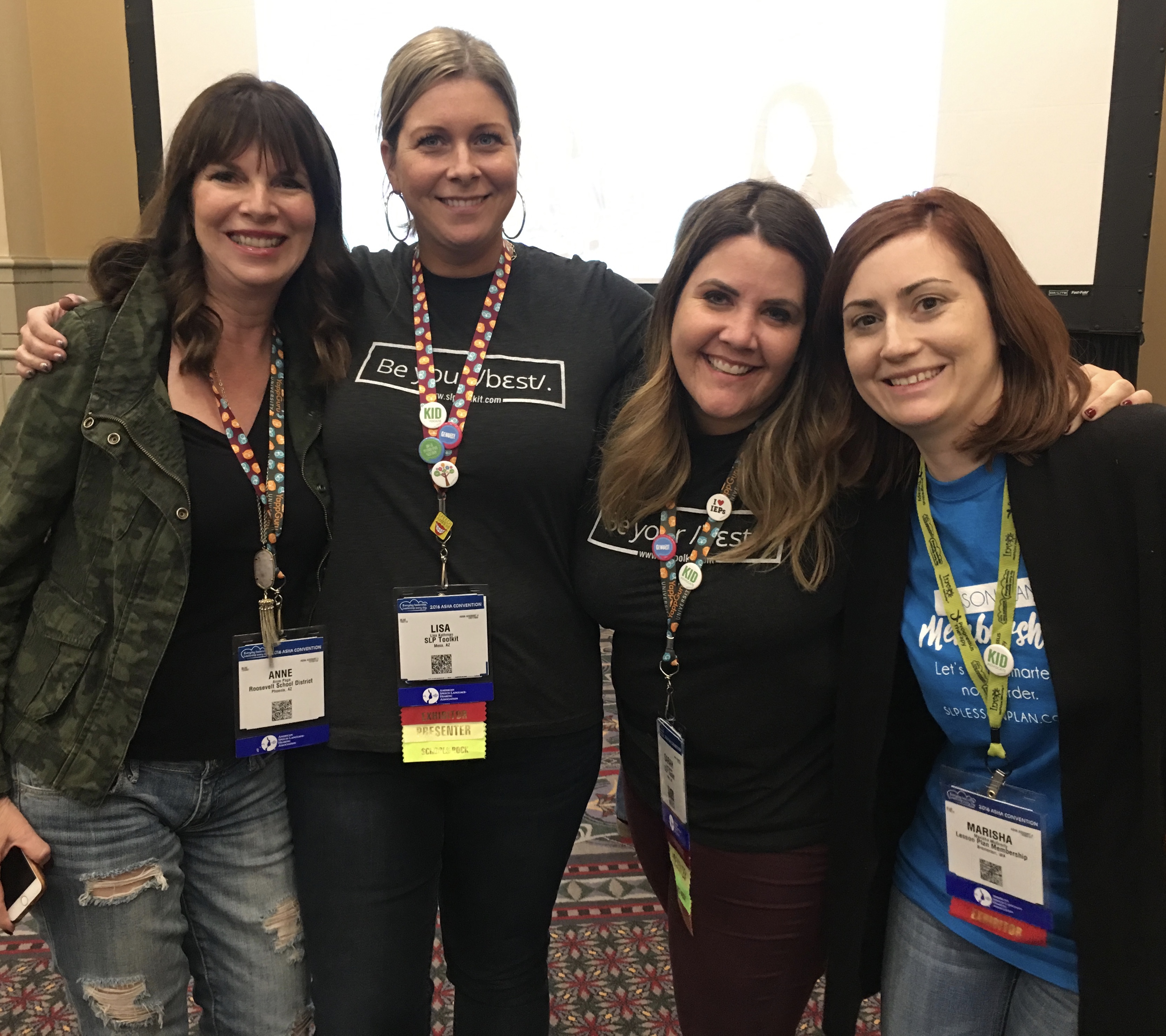 We loved being at ASHA with our SLP Besties!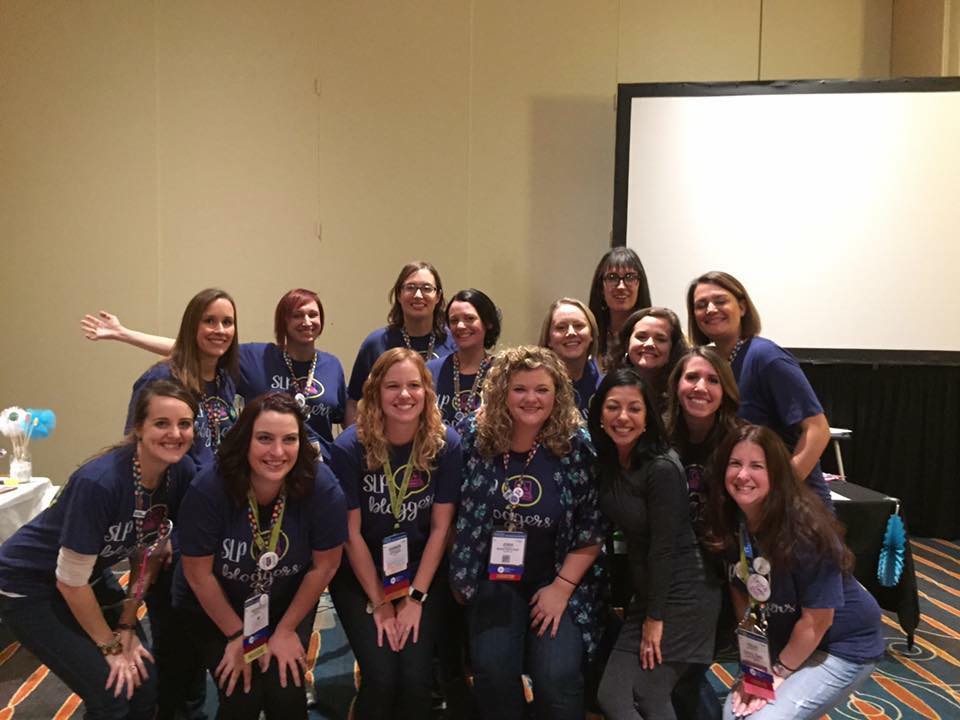 We made a ton of new friends too! These bloggers are amazing and it was great getting to meet them in person! That is a lot of talent in one group :)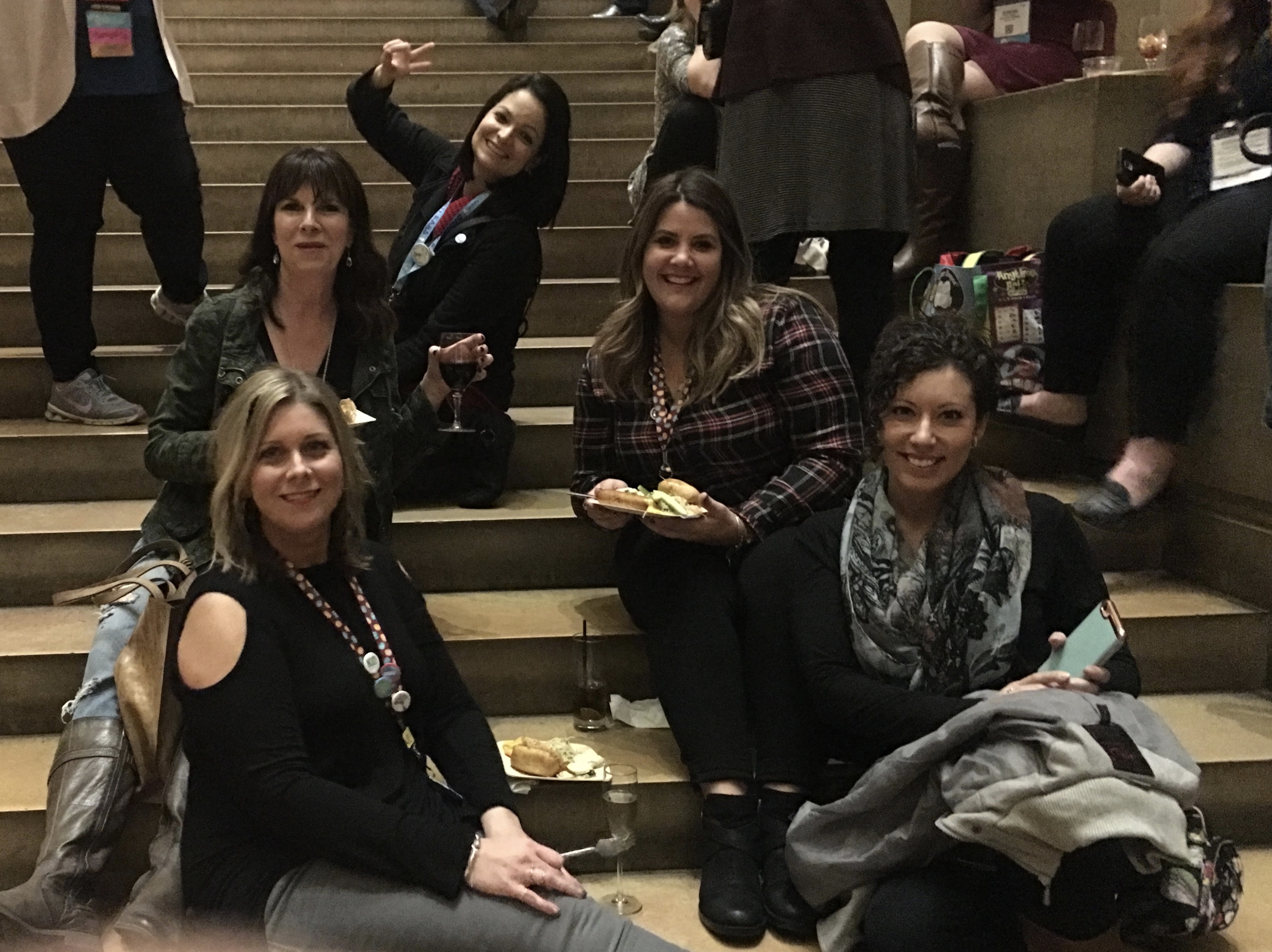 The closing party was held in the Philadelphia Art Museum. Such an awesome venue and a perfect way to end the conference!
After the convention was over we had some time to explore Philly! This is a beautiful city with amazing architecture and history. We are grateful that we had an extra day to visit some of the historical sites, do some shopping and our course eat a Philly cheese steak sandwich!
All in all, ASHA was a huge success and we are thrilled we had an opportunity to be apart of it. We are sad it's over but happy that it happened! Next up…TEXAS! See ya'll in February :)
XOXO, Sarah