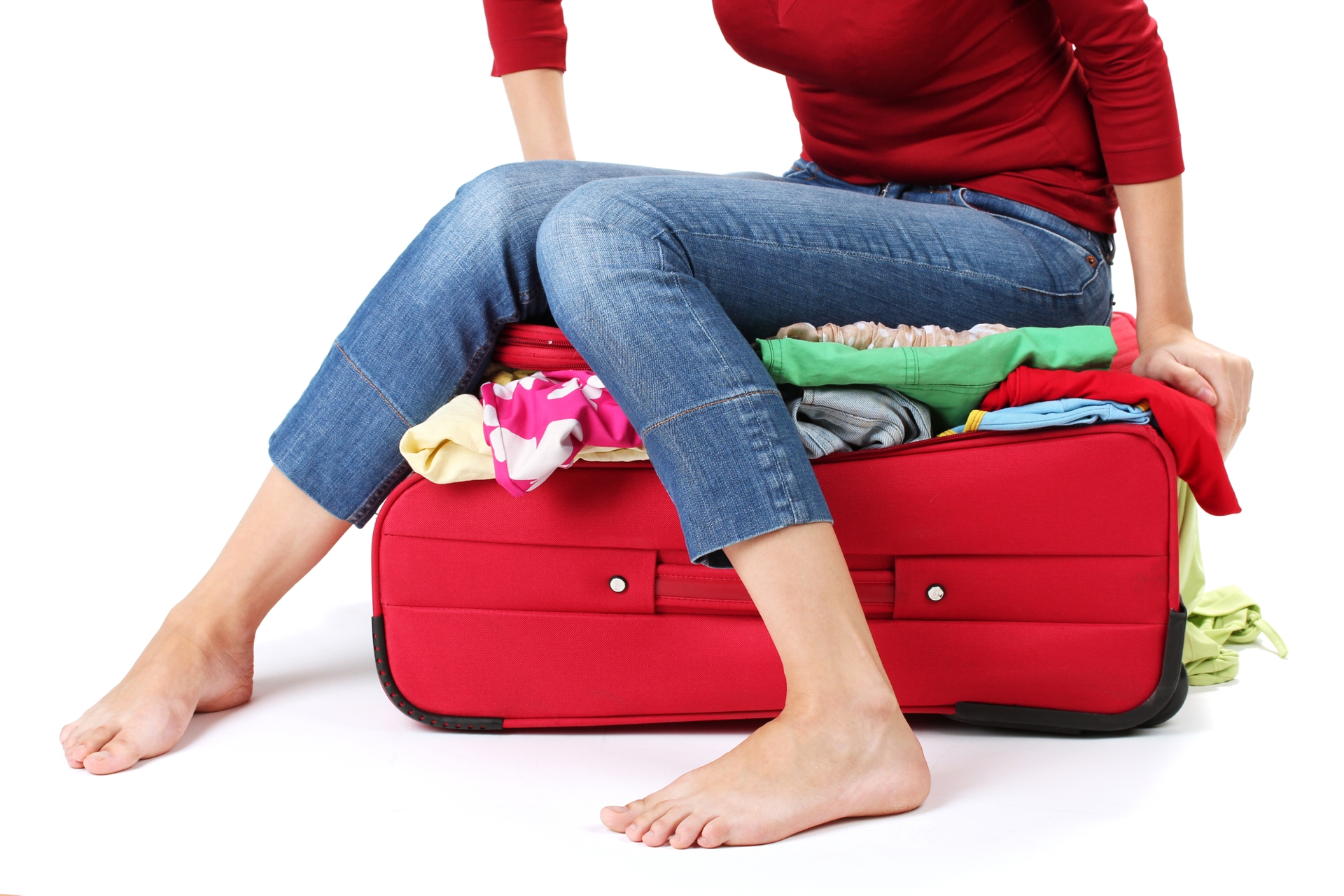 ASHA Convention Packing List for SLPs
November 3, 2017
What's up, ASHA?! I can't wait to see you this week in Los Angeles. But FIRST I need to get there!
I am a notorious over-packer. Even for a weekend trip, I end up taking at least six pairs of shoes and an array of outfits that could potentially match any one of my many travel moods that may pop up during the trip. But I usually end up wearing the same pair of shoes every day and recycling a particularly comfortable pair of pants with a clean shirt, so when I come home I have to re-wash even my unworn clothes since they've been smashed in my suitcase for days.
Packing by the seat of your pants can be expensive (each bag is $50-$75 on average round trip when flying) and can cause physical strain. I usually am that person in the airport who looks like a pack mule - dragging multiple suitcases behind me as well as a giant tote bag of "just in case" stuff I never use. So this year I'm going in with a plan!
Here are my top five packing tips if you're heading to ASHA 2017:
Bring comfortable shoes. Sarah and I average about 7-10 miles of walking a day at the conferences we attend! Steps add up from walking in between sessions, visiting the exhibit hall, and doing local sight-seeing. Bring shoes that you won't be cursing at by the end of your stay (and maybe one cute pair of "go with anything" heels that you can switch into at night).

Pack casual, cute layers. Convention center session rooms are notorious for being either too warm or too cold. Also, the weather in California this time of year can be unpredictable, going from cool to hot in the same day! Pack mostly casual cute clothes that can be layered so you will stay comfortable no matter what. Think scarves, tees, jeans, a blazer and/or sweater. Stick with a color theme so items can be interchanged. Don't forget to also pack that one cute blouse or dress that you can wear to a nice dinner should your group decide to go from casual to chic one night.

BYOS. S=Snacks! Whether you're in the airport or at the hotel, snacks are always overpriced and it's just irritating to pay 4x their actual price because there's no other option. Last year I paid $4.00 for a small bag of chips just because I needed a quick carb fix. Pack a couple of snack size bags of nuts, beef jerky, dried fruit, or protein bars that can be accessed in a pinch in between meals.

Don't forget your phone charger. Your phone will be your lifeline during the convention. You will be using your phone more than usual which can drain your battery, so be sure to pack your regular charger and consider bringing a portable one that can be thrown into your bag. You will be using your phone to access convention materials online, Uber'ing around town, Yelp'ing the best places to eat, and connecting with various SLPeeps for social events. You also don't want to miss the opportunity to snap a selfie with an SLP celebrity like Michelle Garcia Winner (trust me - I still geek out every time I see her!) or our keynote speaker, Goldie Hawn! (GOLDIE FRICKIN HAWN, people!!! So exciting!)

Pack a mini-purse. The number one thing I use on a trip is the purse inside of my purse. My big purse (or tote) has everything I need, from my laptop to iPad to snacks, but my mini-purse is where I store the things I need in a pinch to run out the door: my I.D., phone, cash/credit cards, and a lip gloss. And really - what more does a girl need? I prefer a small crossbody style that is just big enough to fit these items and won't weigh me down as I'm navigating the conference/city. It can be quickly accessed when leaving for dinner, going through the airport, sight-seeing, or heading out for coffee.
There are certain things I know I don't have to pack thanks to convention exhibitors and my hotel. Super Duper supplies convention goers with a large, colorful zippered bag each year that can be stuffed with convention swag. You will have plenty of opportunities to roam the exhibit hall and get pens, candy, stress balls, and notepads that can be stored in your new bag, but it's also a great place to stash any souvenirs you buy during your trip that don't fit in your suitcase.
Your hotel will be stocked with everyday toiletries like soap, lotion, body wash, shampoo/conditioner, and a hair dryer. Leave these at home unless there is a specific product you need. Try to focus only on the things you will definitely use. For me, that's earplugs (Sarah snores… hahaha kidding! I just hate all noises when I sleep, like people talking in the hotel hallways), makeup, deodorant, face lotion/sunscreen, my prescription medicine, sunglasses, reading glasses, toothbrush/paste, and hair products. As you pack, try to stick to this rule of thumb: if you have to ask, "Do I need this?" the answer is probably no!
The ASHA national convention is a blast! Having a plan for packing will ease a little of the pre-trip jitters and allow you to focus on the fun ahead. If you have a minute, don't forget to stop by and say "Hi!" Sarah and I will be in booth 847 in the Exhibit Hall.
-Lisa