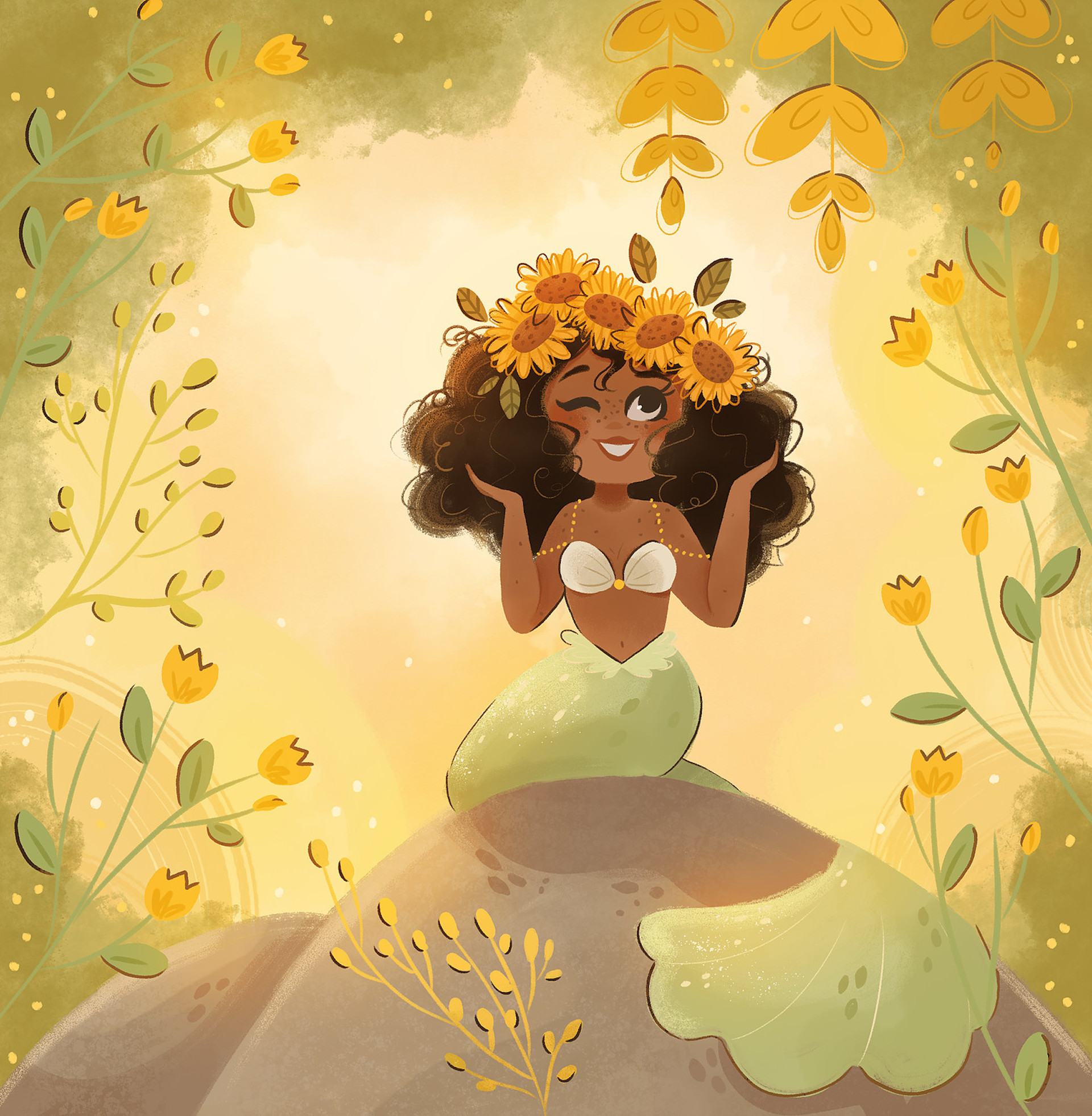 Black Mermaids are Real: Improving Cultural Competence in Speech Therapy
Illustration credit: www.morgansketch.com
February 20, 2019
We are so excited to have Maria Dixon from Arizona State University as a guest author on our blog today! In this post, Maria shares how using fairy tales featuring characters with brown skin can be utilized to work on communication goals as well as to support and encourage conversation about diversity in the speech room.
Black Mermaids are Real, by Maria V. Dixon, CCC-SLP
Years ago I was dressed up for Halloween as a mermaid. I wore a wig with long, black curls that flowed over my shoulders and down my back. I had painted on shells for a bikini on my shirt and crafted a mermaid tail from an ocean blue batik sarong, complete with a tail fin that connected to a bracelet on my wrist so that I could move it as I walked around. All the teachers and students were dressed up. Not long after I walked into the classroom a student came up to me and asked me what I was. I told her that I was a mermaid. She looked at me puzzled. "You can't be a mermaid. You're black". Interestingly, the student was also African-American. I explained to her that that's what I wanted to dress up as and that anyone could be a mermaid. She thought about this for a moment. Afterall, everyone in the room was dressed up in costumes. Then she looked up at me and said "Well, I've never seen a black mermaid before". She was right.
This really got me thinking about the fact that how we see the world shapes our ideas of who we can be and what we can be. This interaction with this child made me think about how early children get messages that contribute to identities. Where do those messages come from? Furthermore, I thought about how creativity, possibility and ideas about difference are shaped as children develop.
As a speech-language pathologist, I often use familiar fairy tales, like Goldilocks and the Three Bears, in my sessions with children to address a variety of goals. I usually grab one of the books from the school library not attending to how I might use these to incorporate creativity, possibility and ideas about difference into my speech and language lesson. That was until one day when I came across a series of books with familiar childhood fairy tales, but whose characters were brown-skinned. The stories were identical to the ones that I knew and used in therapy, but including this difference was profound and exhilarating for me.
I started to use these books in my therapy sessions. In addition to addressing the speech and language goals, with these books I realized that I could highlight, broaden and open up discussion with students about perceptions related to creativity, possibility and in particular, difference. Using these books mapped more realistically to their experiences in the world they live in and the people they see. Even more so, they helped to shape perceptions of how the students viewed themselves. No matter the students' age, race/ethnicity (and any other category represented in the areas of diversity) each student enjoyed reading these fairy tales.
There are a couple of big take-away concepts, lessons or reasons for why this is important to make an effort to use books such as these that represent and show the diversity of humankind. The first is the power of esteem building and belonging that happens when a child sees themselves represented in a book. It gives the student an ability to see the possibilities beyond what they have learned or perceived so far. Similar to the student questioning the existence of a black mermaid because she had never seen one, students of all diversity backgrounds can open their eyes to the possibilities and break down a boundary based on limited experience. Another benefit of using stories that featured characters who are of a different races and ethnicities is that it helps children to not be 'limited by their knowledge'. Allowing a child to see the variety in people supports the maintenance of creativity and flexibility in thinking, which will serve them well as they interact with different people and different experiences throughout their lives. Difference is really what this is all about. And it's not about 'tolerating' different or 'including' difference but teaching and helping kids know that different is okay…difference is good…difference is all around us.
Using these books provided an opening to talk to kids about it. Children will notice difference. It's natural for kids to notice, and it is even more natural for kids to talk about it and ask questions about it. What these books provide is a chance to talk about difference openly in order to help children to incorporate difference and variation as run-of-the-mill in their everyday experiences and in the world. The bottom line is that using books like these encourage children to learn that people are people, everyone is different and that difference in the world is expected and valued.
Maria
About the Author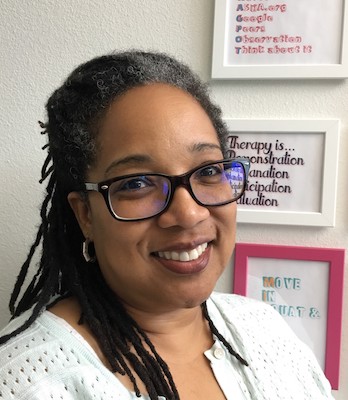 Maria V. Dixon, M.A., CCC-SLP is a Clinical Associate Professor at Arizona State University. She has been a Speech-Language Pathologist (SLP) since 1997. She earned a Master's degree in Speech-Language Pathology from the University of Maryland at College Park. She has worked as an SLP providing direct service in schools and as a Clinical Faculty member at Purdue University and the University of Maryland at College Park. Her areas of clinical and research interest include clinical supervision, intervention and research in Autism Spectrum Disorder, and bilingual language development. Maria is a fiber enthusiast: she knits, crochets, weaves and even spins her own yarn from natural fibers. She lives with her family, a dog named Twix and a cat named Topaz.