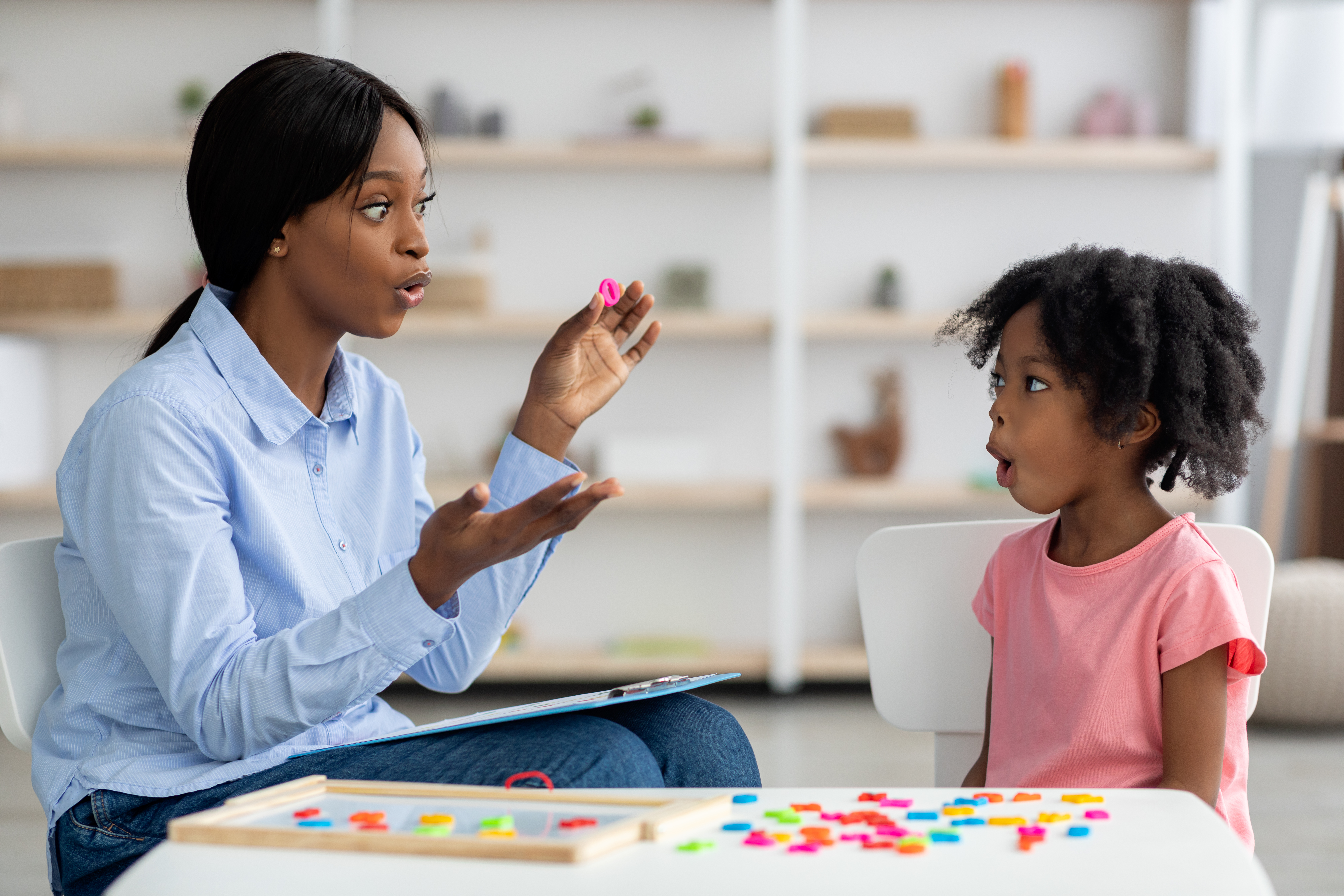 SLPS in Literacy Series: Literacy and Language Disorders
March 13, 2023
As we've discussed in the other posts in this series, language and literacy are integrally entwined. You cannot fully separate one from the other. Literacy-based therapy sessions, particularly those simultaneously targeting language disorders, have become extremely popular in the SLP blogosphere. But practically – what does that look like in our everyday practice?
Did you know…
       - According to a 2014 study, the average amount of time spent on code-based literacy skills provided to children with language disorders in therapy sessions was 1.8 minutes
       - The amount of literacy-integrated therapy time was directly correlated to the length of sessions
The same study showed that SLP years of experience and confidence levels were also indicators for time spent on integrating literacy skills into therapy sessions (Tambyraja et al., 2014). While the relationship between literacy and language is well established and taught in speech pathology graduate programs, the practical intervention techniques receive significantly less attention. This contributes to a reduction in overall confidence and, as noted above, less intervention.
So let's talk about therapy! We'll be walking through intervention techniques with integrated literacy skills and discussing how to cotreat our language goals in the same session.
Session 1: Book Walk Through
Reading books in language therapy sessions is nothing revolutionary. But a step that is often overlooked is the pre-reading book walk through. Allowing your client a moment to review the illustrations on the page, draw inferences, and make predictions not only targets those fundamental expressive language and executive functioning skills (inferencing, deductive reasoning, etc.) but also allows for repetition of story grammar elements and vocabulary word introductions. Children who read through books multiple times while engaging in a variety of interactive experiences are significantly more likely to retain elements of the story for a longer period (Hosrt, Parsons, & Bryan, 2011). You can also incorporate the use of visuals and prompt your clients to match picture cards to pictures in the book. This activity can target labeling, sequencing, and other receptive language skills.
It also provides an excellent opportunity for organic conversation, modeled appropriate syntactic language structures, and a bonding experience for the client and clinician. So many sessions focus on testing our clients' knowledge rather than engaging in more natural and unstructured language tasks. This session allows an opportunity to still target your language goals and integrate literacy components while building in an opportunity to collect data on completely independent language skills to monitor generalization and carryover from previous sessions. And this is all before you've even read the book together!
Session 2: Vocabulary Identification
Early identification of new vocabulary in a story prior to reading the story together is another wonderful opportunity to target code-based literacy skills. For example, if you are working on identifying consonants, group your vocabulary words by initial letters such as /p/ and /b/. You can separate the words together in a joint activity, and then encourage your client to try the task independently. This task not only works on phonological awareness skills such as identification of onset-rhyme and phoneme segmentation as discussed in previous blog posts, but also targets semantic language goals.
You could also choose to target specific types of words at different points in the session. For example, targeting all the verbs, then the nouns, then character names. This process targets story grammar, semantic language, and if you integrate the above principles, conventional literacy skills all in one session.
Session 3: Dialogic Reading
Dialogic reading is a "particular type of shared book reading that includes strategic questioning and responding to children while reading a book" (Horst, Parsons & Bryan, 2011). This type of interactive literacy experience helps enrich opportunities for emergent literacy development. One of the main strategies used in dialogic reading is commonly known as PEER:
Prompt the child to say something about the book (via question, sentence completion, prediction, etc.)
Evaluate the response
Expand on the response
Repeat the prompt to ensure transfer of knowledge
When reading the book with a student, utilize the PEER response to sandwich your feedback in response to their utterances. This strategy can be used in conjunction with a myriad of receptive language therapy goals: answering wh- questions, sequencing, story recall, story grammar identification, etc.
Many SLPs may use components of dialogic reading naturally in their therapy sessions. This framework helps provide more consistent reinforcement methodology that has been proven to not only target your receptive language goals, but also integrate emergent literacy skills.
Integrating literacy skills to our language therapy sessions will help our clients not only meet their language goals but also access emergent and conventional literacy skills at a more rapid rate than they would otherwise. What are your favorite books to read with your clients? Comment below!
Read more from this series:
SLPs and Literacy and Reading Specialists – Where is the Overlap?
SLPS in Literacy Series: Literacy and Articulation
References & For Further Reading
Boudreau, D. M., & Hedberg, N. L. (1999). A comparison of early literacy skills in children with specific language impairment and their typically developing peers. American Journal of Speech-Language Pathology, 8(3), 249–260. https://doi.org/10.1044/1058-0360.0803.249
Catts, H. W., Fey, M. E., Tomblin, J. B., & Zhang, X. (2002). A longitudinal investigation of reading outcomes in children with language impairments. Journal of Speech, Language, and Hearing Research, 45(6), 1142–1157. https://doi.org/10.1044/1092-4388(2002/093)
Doyle, B. G., & Bramwell, W. (2006). Promoting emergent literacy and social-emotional learning through dialogic reading. The Reading Teacher, 59(6), 554–564. https://doi.org/10.1598/rt.59.6.5
Hammer, C. S., Farkas, G., & Maczuga, S. (2010). The language and literacy development of Head Start Children: A study using the family and Child experiences survey database. Language, Speech, and Hearing Services in Schools, 41(1), 70–83. https://doi.org/10.1044/0161-1461(2009/08-0050)
Horst, J. S., Parsons, K. L., & Bryan, N. M. (2011). Get the story straight: Contextual repetition promotes word learning from storybooks. Frontiers in Psychology, 2. https://doi.org/10.3389/fpsyg.2011.00017
Law, J., Rush, R., Schoon, I., & Parsons, S. (2009). Modeling developmental language difficulties from school entry into adulthood: Literacy, mental health, and employment outcomes. Journal of Speech, Language, and Hearing Research, 52(6), 1401–1416. https://doi.org/10.1044/1092-4388(2009/08-0142)
Murphy, K. A., Justice, L. M., O'Connell, A. A., Pentimonti, J. M., & Kaderavek, J. N. (2016). Understanding risk for reading difficulties in children with language impairment. Journal of Speech, Language, and Hearing Research, 59(6), 1436–1447. https://doi.org/10.1044/2016_jslhr-l-15-0110
Tambyraja, S. R., Schmitt, M. B., Justice, L. M., Logan, J. A. R., & Schwarz, S. (2014). Integration of literacy into speech-language therapy: A descriptive analysis of treatment practices. Journal of Communication Disorders, 47, 34–46. https://doi.org/10.1016/j.jcomdis.2014.01.004
Vandewalle, E., Boets, B., Ghesquière, P., & Zink, I. (2012). Development of phonological processing skills in children with specific language impairment with and without literacy delay: A 3-year longitudinal study. Journal of Speech, Language, and Hearing Research, 55(4), 1053–1067. https://doi.org/10.1044/1092-4388(2011/10-0308)
Wilson, M. (2022, December 20). How to plan a literacy-based speech therapy session. The Speech Bubble SLP. Retrieved February 5, 2023, from https://www.thespeechbubbleslp.com/2019/10/how-to-plan-a-literacy-based-speech-therapy-session.html
About the Author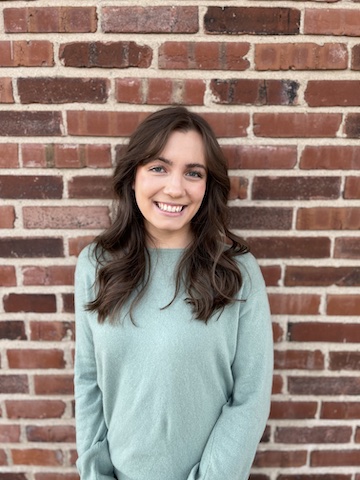 Marisa Julius is a speech-language pathologist that has worked in both public and private school settings with a focus in pediatric augmentative and alternative communication therapy. She currently works for a private specialized school setting with children 5-21 with complex communication needs and a variety of disorders including Autism Spectrum Disorder, Down Syndrome, Childhood Apraxia of Speech, Language Delays, Reactive Attachment Disorder, and more. She is a Missouri native and earned two Bachelor degrees from Truman State University in Communication Disorders and German Studies. She received her M.A. in Communication Sciences and Disorders from Saint Louis University. She considers herself a lifelong learner, and is thrilled to be writing for SLP Toolkit, if only for an additional excuse to read more. In her free time, you can find her cooking, reading, hiking, or showing everyone unsolicited pictures of her dog.