Ensure that all of your SLPs are on the same page.

Download Free District Packet
Comprehensive packet of how SLP Toolkit
works and how school districts can benefit.

Are you an organization concerned with consistency in quality and secure data collection?
Without a consistent process for data collection, recording and reporting, you risk being sued, and your SLPs' data can appear as a liability rather than an asset. Lack of funding doesn't mean you should risk HIPAA or FERPA compliance. SLP Toolkit offers a quality solution designed for new and seasoned SLPs so that you can hire new therapists and support existing therapists in effectively and accurately collecting data. You will have a platform for multiple SLPs to work on, can easily collect the data needed to write a SOAP note and bill Medicaid. Let SLP Toolkit take your organization to the next level with quality, professional and secure software.
Do you have difficulties with recruitment and retention of quality SLPs?
There is a nation-wide shortage for SLPs, particularly in the school setting. Potential candidates have options when searching for a new job, and what sets districts apart is the amount of support they can provide to these candidates. SLP Toolkit is the perfect tool to ensure your SLPs have what they need to be successful in your district, and a successful employee translates into longevity with your district and quality services to your students.
Do your SLPs receive the training needed to write meaningful IEPs?
An IEP by definition should be individualized, but sometimes teams will carry over information and goals from year to year. The IEP document is often considered a paperwork hoop to jump through by experienced SLPs, or can be misunderstood by a newer SLP. Many special education teams would rather put their focus on providing services than completing paperwork. However, now more than ever, it is critical to write a comprehensive IEP for a student. It is what drives a student's special education programming as well as identifies the supports needed to access general education curriculum. SLP Toolkit provides a comprehensive and systematic way to collect information on communication present levels of performance to write individualized and quality IEPs for students in your district. And best of all, even new therapists can be up and running with the program in no time, which saves time, resources, and money for your district.
Does your district have the data it needs to support programming recommendations in due process?
We are in a new era of school accountability and there is an increased focus on holding public schools accountable. Parents are becoming more savvy and knowledgeable of their rights, and with this knowledge they are asking questions of school staff in regards to the development of their student's IEPs and the delivery of services that these plans outline for them. As educators, we need to make decisions that are based not only on our observations but more importantly on concrete data. Decisions cannot be made in isolation or in the absence of data; rather, these decisions need to be made from reliable/multiple data sources.
This is where SLP Toolkit can help. The tools in SLP Toolkit give you consistent assessments that complement your SLP's clinical judgement when determining communication present levels. Knowing this information then assists teams in making data driven decisions regarding IEP goals and/or accommodations that can later be upheld in court.
Do you have concerns with security of student data?
By storing information on our secure servers, your district is in better compliance with HIPAA and FERPA regulations than when SLPs have papers scattered across their workspaces. Even better, the data you need is just a print button away for easy access when needed.

Need a quote? Use our quote generator for district pricing!
You can use our quote generator to get a formal
quote with ordering and volume discount information.
BUILD MY QUOTE!
News and resources.

Free downloadable document.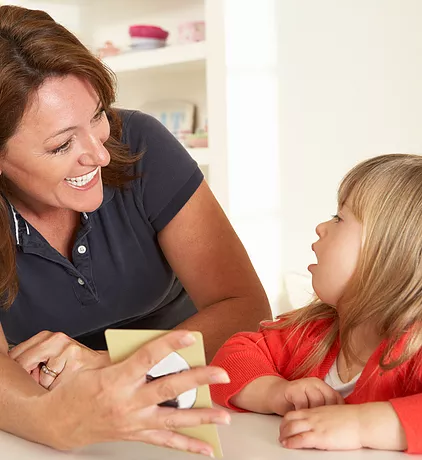 Slide deck: Introduction to SLPs Aligned with Danielson Rubric

Resource from ASHA.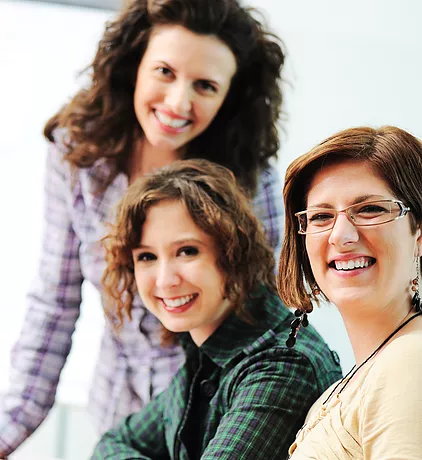 School-Based Service Delivery in Speech-Language Pathology.