As an experienced therapist, you may have found a process that works for you to collect and report on data for your students. But you're always looking to optimize your performance and maintain your expert reputation with colleagues.

"But I already have a system that works for me"
As an experienced SLP, you already have systems in place to manage your caseload. But if you're like the majority of us, you tweak these systems every school year. Why is this? It's hard to keep track of all of this student data. You may travel between schools, your caseload fluctuates throughout the year, you lose things that are on some paper somewhere, so you don't always have the data you need when you need it.
So why do you still find yourself feeling stressed?
Sometimes the more you know, the more you realize you don't know.
We know that your focus is on helping students and their families. Your clients and colleagues look to you for guidance and trust your expertise, but this can be difficult when your job in a school setting is so broad that you feel like a jack of all trades rather than a specialist. SLP Toolkit is designed to move you out of survival mode and into best practice.
How is SLP Toolkit a more efficient method to collect, record and report data?
SLP Toolkit is digital and provides visual representations of the data you collect on your students. No more losing important data that was scribbled on sticky notes. No more wondering where to go to next in a student's treatment plan. Let SLP Toolkit be the tool you use to scaffold your thinking and make you look good in meetings.
We are you.
As school based SLPs ourselves, we know how difficult it is to work in this setting. You know more at this stage of the game, but you are so stretched that you may feel you are not always doing your best work. Don't let this affect why you went into the schools in the first place. You just need the right set of tools to get back to what you do best: helping students. We created this software for you.

News and resources.

Free downloadable document.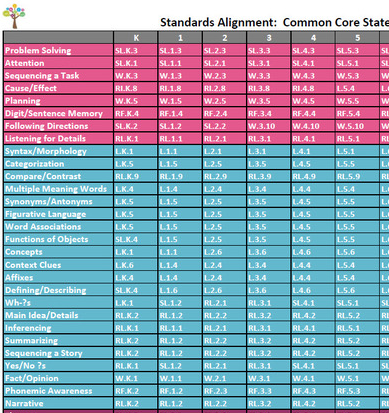 Standards alignment, common core state standards.

From our blog.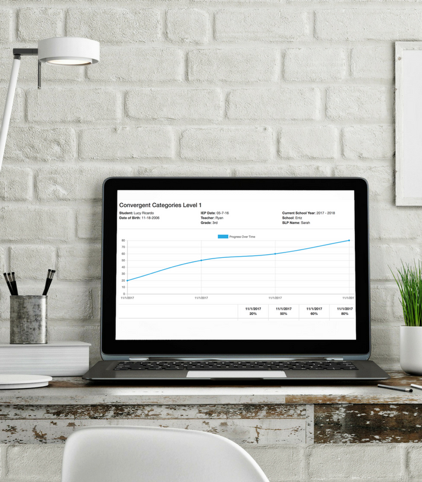 A Better Way to Progress Monitor.