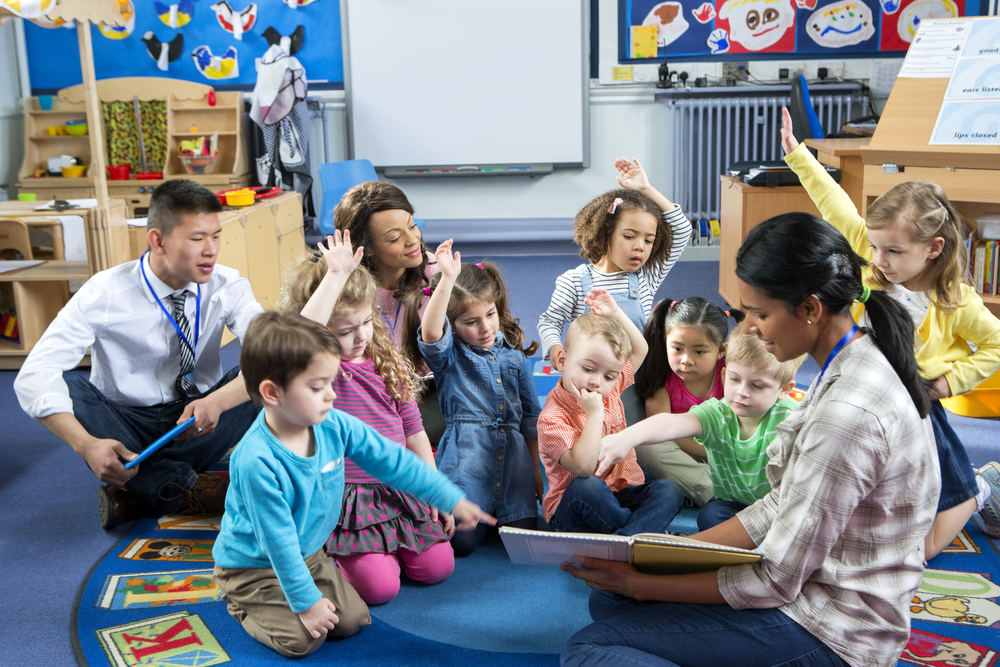 AAC and AT in the Early Childhood Classroom: Engineering the Environment for Success
January 19, 2021
Amidst the bright colors, cheerful voices, and latest preschool fashion in Ms. Kory's classroom, it's impossible to miss the fantastic core decor du jour (or, I guess du-month or year?) As the sign on the door indicates: "In this classroom we: presume potential, read and write, model, are student focused, speak AAC, (and more)." It is the explicit philosophy in the room that ALL students can communicate, learn, think and feel, and deserve our best.
Core vocabulary is defined as a small set of words that are spoken and written with the highest frequency in any language. Core vocabulary makes up 80-85% of what we use, appearing routinely throughout our conversations. It allows individuals to express a variety of concepts with a small selection of words.
Core vocabulary words stand in the place of more specific nouns (e.g. it, that, there) and represent functional actions (e.g. do, make, go, get.) It allows communicators to efficiently and effectively say what they want to say, when they want to say it, where they want to say it.
Core vocabulary is the heart of Miss Kory's (I like to call her Core-y) classroom and, due to this focus, ALL students are heard.
In her room, all of the preschoolers are communicating in multiple ways, whether they speak verbally or not. The classroom is outfitted with core boards (7x11 grid size) of varying sizes, including poster board size (on foam board), an interactive display on the smart board, and 8.5x11 inch boards in every activity center.
In any given place there is an opportunity for visuals to supplement classroom directions (implicit or explicit), and there are core sentence frames or icons to support comprehension of all learners. Near the cubbies, you will see icons such as "open," "get," and "up" to supplement the routine of coming in and hanging up your things. On the doorway when students choose an entrance greeting, there is a sentence frame for "I want."
In the midwest, any opportunity to soak in some vitamin D is encouraged, therefore the playground is also ripe for communication opportunities. Another large core board is present (it has hooks and can move throughout the area) and vinyl sticker core adorns the slides and steps, steering wheel and climbing wall, so communication can happen in the very moment it should.
During large and small group instruction, typically developing peers are encouraged to model core for the whole group. While this supports sight word learning, as well as story retell, it also makes communicating in all modalities normal and accepted by all.
In centers you see robust "I can" statements supplemented by icons. During shared reading, core is present, modeled, and used by all students. During shared writing, on large paper next to the routine KWL (know, want to know, learn) chart activity are images that say "what do you (know/want to know/learn)" next to the text.
This is all made possible because every adult in the environment presumes potential, models regularly throughout the day, and honors all attempts at communication. The students feel comfortable to explore icons and devices and are allowed to make mistakes, as adults are intentional about modeling imperfect learning.
Amidst the typical chatter and the singing heard in a preschool classroom throughout the day, in Ms. Kory's classroom you'll also hear the voice output from iPads, see all students pointing to pictures, and bask in the warmth of the communication between all students regardless of their modality.
About the Author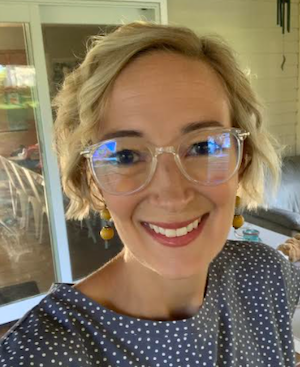 Abbie Keibler is a Speech-Language Pathologist at Mississippi Bend AEA in Bettendorf, Iowa. She is a non-traditional SLP graduate with undergraduate degrees in German and Psychology and taught preschool prior to (and during!) the acquisition of her Masters of Arts in SLP at Ball State University in Muncie, Indiana. Currently, Abbie is in her 14th year working in the schools where she serves the preschool and elementary population and is a member of the Assistive Technology Department. Abbie is an adjunct instructor at St Ambrose University in Davenport, Iowa, and has a special interest in comprehensive literacy for complex communicators. When not "speech-ing," you'll find Abbie taxi-ing her children from activity to activity or reading. She reads over 80 fiction books a year as a necessary escape.