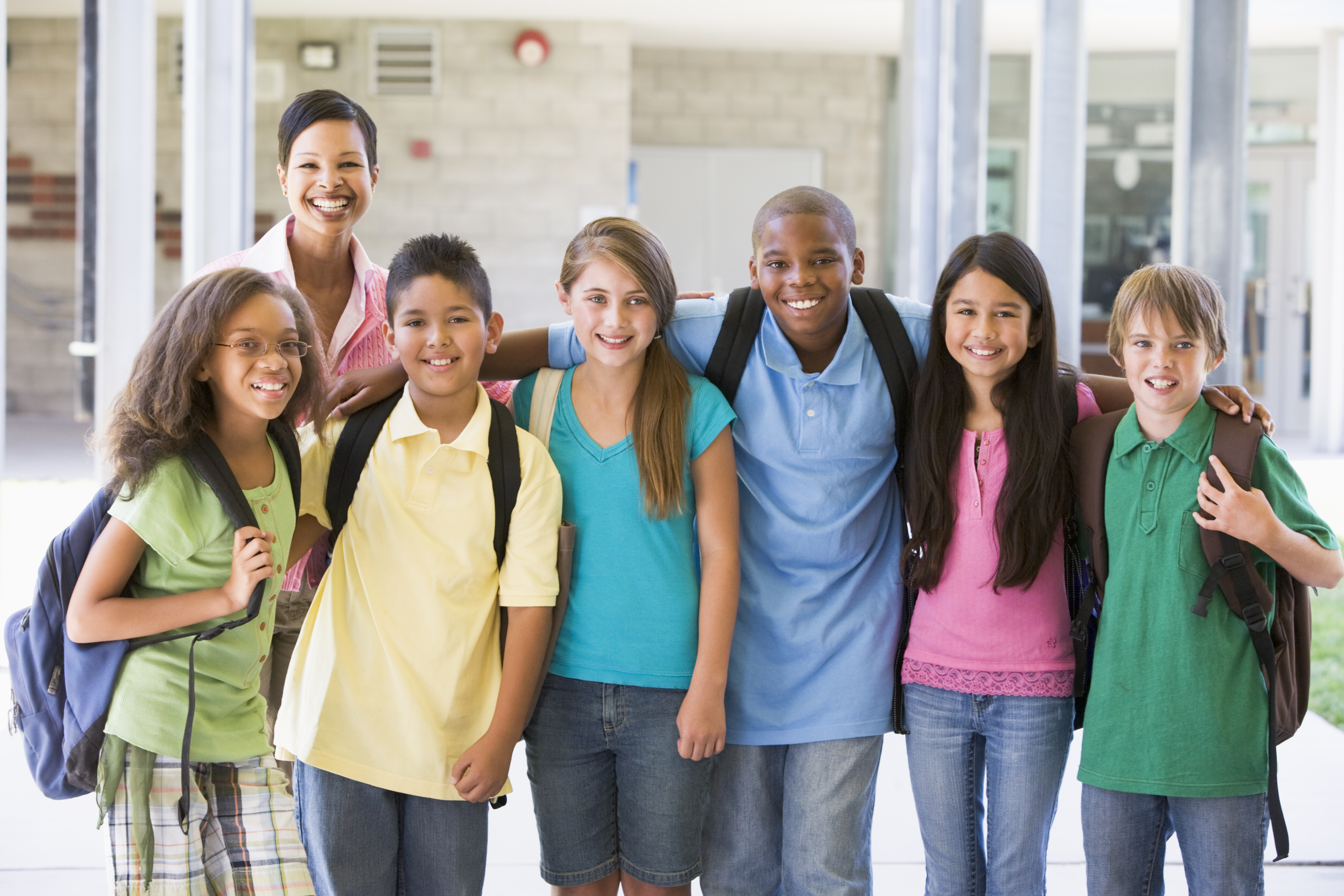 From Mindset to Memes: Tips for the Middle School SLP
October 2, 2022
Middle school often gets a bad rap. Teachers often report behavioral challenges and decreased motivation and engagement, all of which impede academic success.
But if you consider the precarious combination of hormonal and physiological changes, deeper explorations of identity and preferences, and an increasingly peer-influenced social world…it is no wonder that middle school is such a vulnerable age.
Last year, I transitioned from working with mostly elementary-aged students to middle schoolers. I had been finding myself drawn to supporting higher-level language and literacy skills, as well as pragmatic language, so the move made sense, but my own chilling memories of middle school gave me pause. I knew it would be a different kind of challenge to build relationships with my new students and keep them engaged. I will also admit I hoped they thought I was… cool.
According to Giano, Merten, and Williams (2020), the aforementioned "bad rap" might be at the root of many challenges educators of this population face. "Teachers' perceptions and expectations of their students' academic performance and future success contribute significantly not only to student academic outcomes but also to their academic self-esteem." The authors go on to explain that this relationship tends to be cyclical, with teacher perceptions affecting student performance, which in turn influences teacher perception.
Understanding this made me realize it takes a specific kind of person or a specific type of mindset to both thrive in this setting and offer the specific kind of support that middle schoolers often need. After getting to know my students and colleagues, I'm happy to report it is an excellent fit, and I hope I can contribute to a much-needed rebranding for this population as a whole. Along the way, I discovered a few things that made me feel more confident and satisfied in my new role with this population. If you are a middle school SLP and find yourself hitting a wall (or are on the fence about working with this group), I hope the below tips and resources are helpful.
#1 Define Your Role
SLPs in every setting are already practiced in the art of advocacy – both for their students/clients, as well as for themselves. At this point, the breadth of our scope of practice is so extensive, that it has become a joke (or bitter retort), and educating colleagues and families remains an ongoing process.
\
I think the need to define your scope is especially important at the middle grade level, as there may be fewer SLPs at your school, and your annual evaluations start to include fewer articulation screenings and more McDonald's stories (if you know, you know). "Time for Speech!" you might say to a student who has zero speech sound goals, but extensive support needs in language areas. I find myself explaining the difference between speech and language to anyone who will listen (yes, I am very popular), and I think it's a good place to start.
In their 2019 ASHA Leader article "Putting the 'L' back in SLP for Middle School Students," Reed, Freeman, and Trumbo wrote about the knowledge gap that often exists among middle school faculty, specifically as it relates to the links between language impairment and literacy. To that end, the authors suggest highlighting this information at every possible opportunity (e.g., IEP meetings, staff meetings, in-service trainings, parent conferences, book fairs, etc.). They also recommend using ASHA's "Language in Brief" document as a resource.
Additionally, asking teachers about the areas in which they'd like to see improvement could be a huge help. "This simple question provides target goals for your students and helps the teacher better understand your expertise," the article states. "It can also lead to team-teaching, as the teacher understands how your in-classroom work might aid the entire class."
The middle school curriculum is a treasure trove for language goals, and simply supporting students with their homework can reveal breakdowns you may not be aware of. If possible for your setting, any type of classroom-based observation or support can do wonders for you and your student. You can support them in real time, while their performance can inform your goal writing or ways to target them. The social influences and pressures associated with a larger group setting among this population add an important variable to the ultimate goal of generalization. Any insight you are able to glean within a natural setting is truly a win-win for everybody.
#2 Say "yes, and…"
If all of life is a stage, middle school is certainly improv theater. Middle schoolers are constantly experimenting with different identities while their humor remains elusive. To engage with or teach our students to engage with peers, we could borrow some of the practices of improvisational comics, who are well-versed in the concept of "yes, and…" an idea that encourages acceptance of a peer's (often humorous) reality, and expansion upon it.
Using improv comedy in therapy sessions has been a helpful way for me to support students with social differences "join the joke" and thus feel more connected to their peers. I do this by supporting students' ability to read the room, identify the topic peers are joking about, and add on to it by using a similar format to the ones their peers have modeled.
In my experience, a lot of middle school humor is repetitive phrases combined with absurdities. This is infinitely more functional than teaching students scripted jokes. Old clips of "Whose Line Is It Anyway?" are helpful for teaching the concept first (I happen to appreciate this clean playlist).
You too can be the Ryan Stiles of speech-language pathology!
I have found it equally valuable to employ the "yes, and…" strategy myself in order to build rapport. Weaving in some of my student's jokes often increases their interest and engagement, especially compared to generic reading passages or picture prompts. For example, I have written sentences/short passages featuring The Rock and his breakfast choices (loosely based on this meme), and to target verb tenses, I had to look no further than Rick Astley (can you believe he's still relevant?) for an entertaining list of actions he claims to never do (i.e., give you up, let you down, run around/desert you, etc.).
#3 Embrace technology
Working with middle schoolers means working with digital natives in a post-Covid world. Technology is very much a part of their daily lives and can be a valuable tool in therapy.
Incorporating technology can be extremely motivating and can enliven otherwise dry material. My students went through a very serious QR code phase, where they were motivated to make their own codes and print them out to share with other teachers. I have had success building opportunities into our sessions (i.e., scavenger hunts, links to videos on a topic we are discussing, and playing inference games, with an image of the answer linked to the code.).
Additionally, goals such as sequencing/following directions and describing multi-step processes can be contextualized by focusing on computer skills that require multiple steps (opening/saving Word documents, writing an email, etc.).
#4 Dive deep into nonfiction
In my experience, middle schoolers' brains are teeming with facts about obscure animals, geography, and historical events. My personal caseload is made up of the most curious kids I've ever met, which can be helpful when planning (or not planning) therapy activities. While non-fiction was often labeled boring among my upper elementary students, my middle schoolers seem to seek it out–from obscure bird species (Superlative Birds on Epic is fantastic for bird lovers) to cities less-traveled (GeoGuessr is a fan favorite).
It's common practice to dive deep into students' interests, but there's something about elementary students' interests that get a bit…tired after a while (raise your hand if you're sick of dinosaurs and superheroes!). It can be really fun to support middle schoolers as they are often already interested in expanding their preferences. I had the pleasure of doing deep dives on famous artists, New York City landmarks, birdwatching, Japanese culture, and the history of Pride month – all as a response to students' specific interests and requests.
#5 Incorporate life skills (and reduce prep!)
If you (like me) are a Type B SLP whose true thrill in life is successfully winging it in therapy sessions, this section may be for you. At the middle school stage, educators across the board seek ways to increase students' independence, while also supporting executive function skills such as planning and organizing. What better way to do this than co-plan for sessions with your students?
If you are making materials or visuals (I am partial to Canva), allowing your students to choose images and/or create text can be a lot of fun, and it gives them a sense of ownership. If you have a vague outline of a plan but haven't gotten to copying, printing, cutting, or stapling, do not let that stop you! A solo trip to the copier might be the perfect way to target a multi-step direction goal while giving your student more freedom.
#6 Build and support connections
As SLPs, we are often in an advantageous position when it comes to building relationships, as we are able to work with our students individually or in smaller groups. At the middle school level, our role might carry some extra weight. Strong relationships can foster adolescents' sense of connectedness, which the Centers for Disease Control (CDC) defines as "the belief held by students that adults and peers in the school care about their learning as well as about them as individuals" and asserts that "is an important protective factor," both in preventing risk behaviors, as well as improved academic achievement.
As we go about our day-to-day, it's easy to lose track of the value of the smaller group setting, and at the middle school level, we may be in an even more unique position, as other services/supports that the student receives may start to dwindle. I have found it extremely important to know our own value as educators, advocates, and allies. At the end of the day, our primary job is to support our students' speech and language, but the nature of our role might put us in a position of being a trusted adult or safe space for our students, which is important to acknowledge.
#7 Keep it real.
Lastly, I have found this group of kids to be endlessly curious crusaders for honesty. They do not want to hear phrases they've deemed beneath them (see: "inside voice," "walking feet," etc.), and they do not want their speech and language therapy to be hidden in a game of Chutes and Ladders. In short: they can handle the truth.
This includes why they "need speech". To that end, my middle schoolers have been receptive to a frank discussion about their goals, and being a part of the data collection process (i.e., "You did six of those completely on your own. You needed a little help with the other four, which is why I gave you those clues. That's 60 percent, which is better than last time!").
It has been incredibly fun to get to know this new group of students. After a year of building rapport and developing a good rhythm, I am happily entering year two with this age range and feel even more equipped and – dare I say?…cool!
References
Freeman, L., Reed, V. A., Trumbo, S. (2019). Putting the "L" back into SLP for Middle Schoolers. The ASHA Leader. https://doi.org/10.1044/leader.SCM.24012019.40
Giano, Z., Merten, M. J. & Williams, A. L. (2020). Middle School Teachers' Academic and Behavioral Perceptions of Their Students and Expectations for High School Graduation. Journal of Early Adolescence, 40 (8), 1061-1086.
Improving Student Health and Academic Achievement (2019) Centers for Disease Control and Prevention.
https://www.cdc.gov/healthyyouth/protective/factsheets/connectedness_administrators.htm#:~:text=School%20connectedness%20is%20the%20belief,positive%20health%20and%20academic%20outcomes.
About the Author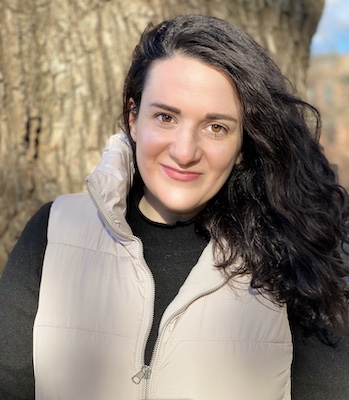 Elizabeth Knapp is a pediatric speech-language pathologist.  She went to The College of Saint Rose — first receiving a B.S. in Journalism and later earning an M.S.Ed. in Communication Sciences and Disorders. Elizabeth has written for Bookselling This Week, Women's eNews, and Kirkus Reviews. Elizabeth's speech-language interests are: language/literacy, cognition, and pragmatic language. While in school, Elizabeth can be seen reading children's books and poetry, and/or administering SLP Toolkit's Present Level Assessments. Outside of work, Elizabeth likes doing yoga, reading good books, and watching bad TV. She lives in Brooklyn.