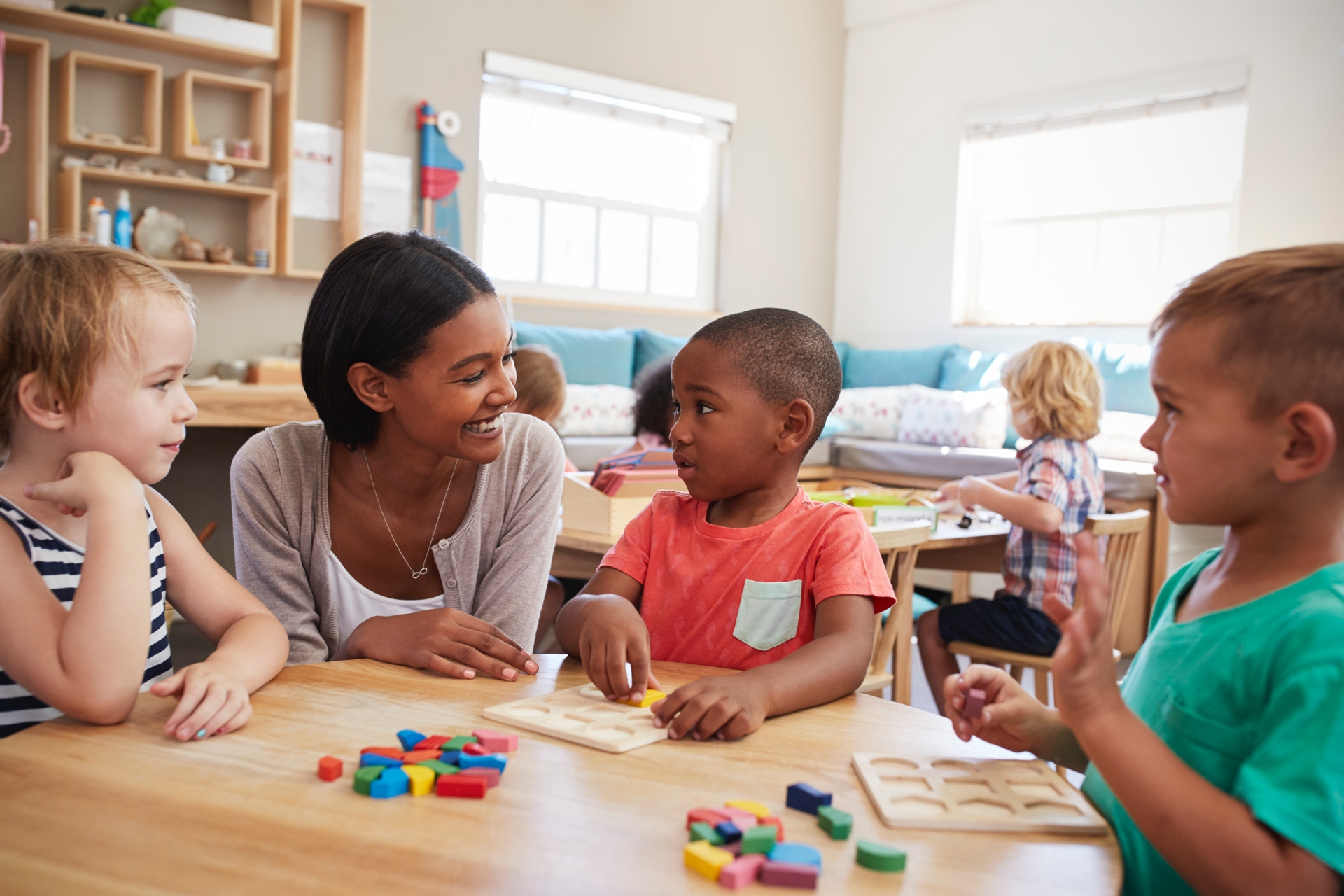 Taking Charge of Your Caseload
April 5, 2016
A common concern among school-based SLPs is the ever-growing caseloads we face. This in conjunction with increased demands on when you can and cannot pull students for intervention translates into a scheduling nightmare. Often what happens is that SLPs will completely book all available school time with therapy sessions, leaving no time for caseload management duties like evaluations, writing reports, and completing Medicaid. Meetings are happening before and after school, and the only time to complete paperwork and prep is at home in the evening. While this is the reality some of the time no matter what you do, it should not be the norm day in and day out.
My primary role as the lead SLP in a large metropolitan district is providing support to the K-12th grade SLPs. When I get a call from a frazzled SLP struggling with balancing it all, the first thing I do is pull the therapist's schedule. A common thing that stands out right away is a schedule that looks more clinical than educational. By that I mean there are groups back to back throughout the day with 1-2 students per group.
In an ideal world, caseloads would be capped at 40 and schedules would allow grouping of 1-3 students, all with related communication needs and in the same grade (e.g. a 3rd-grade articulation group all working on "r"). However, the reality of therapy groups for a school-based SLP is more like the intro from the MTV show, The Real World: "This is the true story, of seven strangers, picked to live in a house, work together, and have their lives taped…"
There are mandatory school imposed no-pull times for things like core reading instruction, or specials like P.E. and music; or the best time in your schedule to pull conflicts with critical classroom instruction time that would greatly interfere with a student's learning if missed. And Murphy's law says that if there are three 4th grade classrooms and you have three 4th grade students with speech on their IEPs, they will each be assigned to a different classroom. You almost never have students grouped in a way that allows you to coordinate with one teacher and one schedule.
So what can you do when you have a group of 3-5 students all with different needs? Consider these things:
A school setting is not a clinic. The nature of work in education is group work, not 1:1. While there are students who need 1:1 and should be scheduled accordingly, this is the exception rather than the norm. 3-5 students per group is a larger but still manageable group in terms of ability to meet all objectives and manage behavior.
Find ways to target multiple objectives within one group. I prefer grouping students by teacher when possible, or by grade level (e.g. two 3rd grade classrooms) if I need to combine groups for a larger size. I can then use grade level curriculum to target a variety of objectives. For example, I can pull stories from their reading series and select words for students to work on articulation and vocabulary development. I can use that same story for read alouds for my students working on higher levels of articulation, answering questions and formulating sentences for my language students, and discussion about story content/themes/perspectives for fluency and pragmatic goals. This same idea applies to literature (choosing a book to target multiple objectives) and social studies/science themes they are working on in class. Not only does this allow you to meet a variety of needs, it makes therapy more meaningful to students since they can connect what they're practicing in the speech room to the learning they're doing in the classroom.
Do not be an island. The absolute best part of working in a school is the fact that you have a team. There is no "i" in team, but there is one in community! A school is a collaborative effort. All adults are actively working on developing the learning of all students on campus. Schedule time to coordinate information on students with more frequency than right before the IEP is due. Find out what the class is/will be learning, ask for vocabulary/spelling lists, share cues that help the student communicate effectively. I can hear you saying, "But there is no time!", so…
Use technology. It is 2016. We are not limited to face-to-face time anymore. Find out teachers' preferred methods of communication and suggest easy ways to exchange information without having to be locked in to a common scheduled time (e.g. text, emails, making extra copies of student work and putting in your box). Google offers lots of ways to gather and sort data, including shared documents on Drive, forms for surveys, and hangouts for video chatting.
Bottom line, you have a big caseload. Your job as a school-based SLP involves striking a balance between direct services to students and caseload management duties. You have to schedule in time for non-therapeutic tasks just like you do your groups, and then you have to protect that time in order to get the tasks done. This is hard. We went into this profession because of our love for children, not because we love paperwork. But these tasks are a necessary evil, and when done well they support your services to students. IEPs are not just a hurdle; rather, they support individual learning and drive access to curriculum. Medicaid billing is not just funding for a district; rather, it is record of your services that includes the data you need to reflect on and drive ongoing therapy decisions. Meetings are not a just time suckers; rather, they involve parents in the needs and programming for their children and are a way to develop relationships and trust with the families you work with.
Caseloads are expanding, but there are ways to streamline management and still provide quality speech/language services to the students you support. I am not justifying large caseload sizes. We do need to advocate for manageable caseloads in order to provide appropriate services to our students; however, until that change happens we have to figure out ways to make it work so we can keep our sanity intact in the meantime.
-Lisa