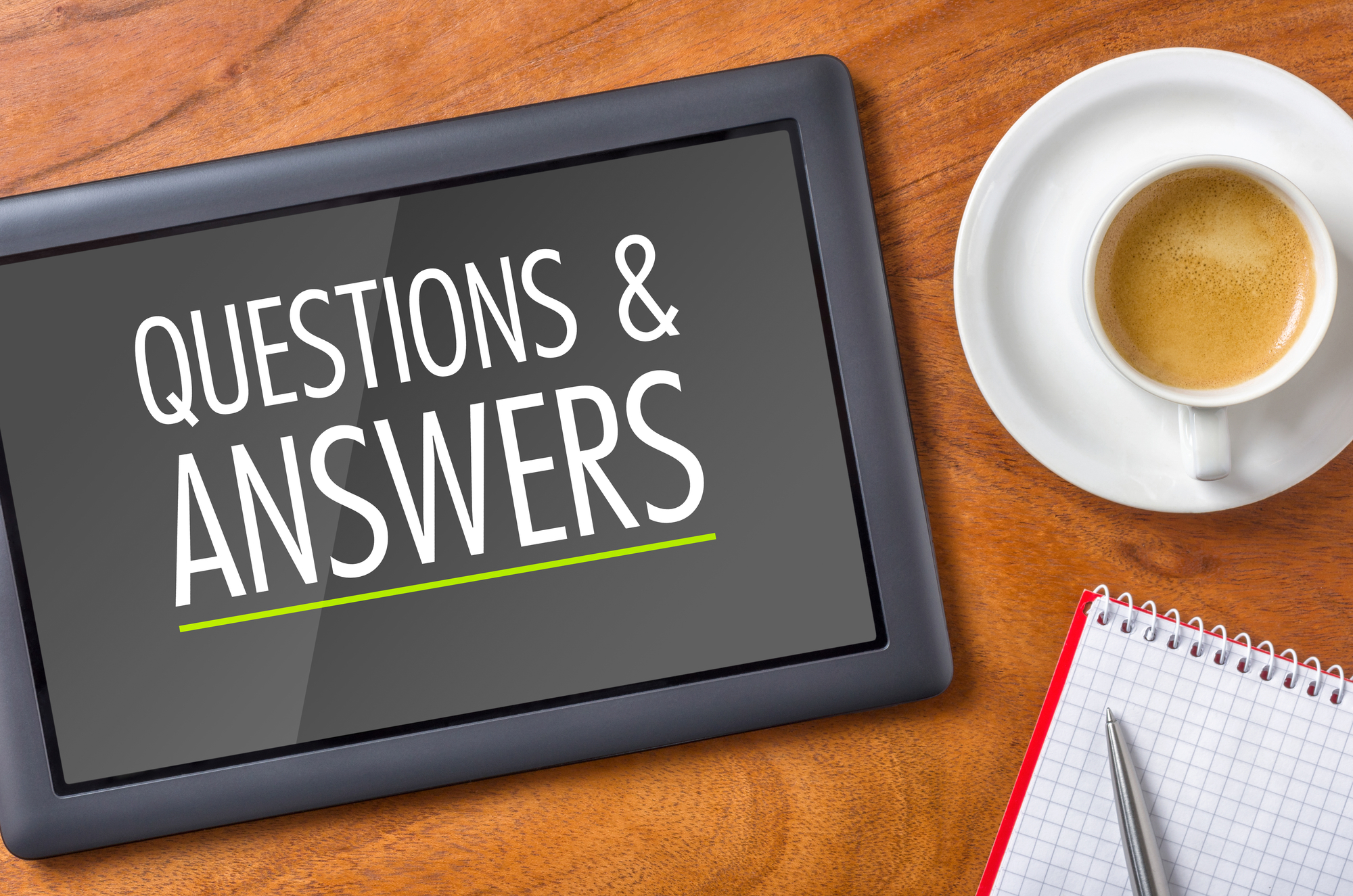 SLP Summit Q&A Part 1: You asked, we answered!
January 28, 2018
We always walk away from SLP Summit thinking, "Did we just become best friends?" We absolutely LOVE connecting with SLPs from around the world! Since we always cram in as much learning as we can in such a short amount of time, it's not always possible to answer all of the questions you post during the live session. So here is the first installment of: You asked, we answered!
SLP TOOLKIT PRICING
Does SLP Toolkit have a coupon code right now? Yes we do! New subscribers (or existing subscribers who have never previously applied a coupon) can upgrade from the free trial to a monthly subscription for half off for two months! The case-sensitive code is 50offx2 and is valid only through 1/31/2018! New users can upgrade from their profiles in the app. Existing users need to contact us at billing@slptoolkit.com to redeem.

Is SLP Toolkit available at department pricing? We offer a group rate at five or more subscriptions. For more information on our purchase order guidelines, have your district contact us at billing@slptoolkit.com.
PRESENTATIONS
Will you be at TSHA this year? Yes! We will be presenting three sessions on March 2nd and 3rd. Please attend if you're able to!

Hope you sign up to present for Indiana's Speech Language Hearing Association Conference in April! Aw we would love to! We travel often to present at conventions across the country – definitely let your state's convention committee know of your interest in having us come!
DAILY DATA IN SLP TOOLKIT
You may have mentioned this and I missed it but how does this transfer to Medicaid billing? We have a 'Copy for Billing' button that makes it super easy to copy all of the notes you took in the data section to your device's clipboard so you can paste it directly into your EMR software.

How often do you take data, especially with younger students? We take data daily for purposes of ongoing treatment decisions and Medicaid billing; however, not all data has to be quantitative and you do not need to take data on every goal each session.

Can you take data on mixed groups? Yes! Here's a video that shows how easy it is to do inside of SLP Toolkit.

Please do a video showing how to use the copy feature! Thanks! See the video above! It's easy as pie!
PRESENT LEVEL ASSESSMENTS (PLAs)
Do you have PLAs for cognitively disabled students (life skills kiddos) Yes! Besides grade level band assessments for language, we have PLAs for functional communication for students in the mild-moderate and severe ranges.

How frequently do you recommend conducting PLAs? We use these once a year at the point of IEP development. They can be used in conjunction with standardized testing as additional data for the team to review when determining eligibility (initial or re-evaluation) but do not replace that data.

How did you email the classroom observation? Did you generate a report from this? Subscribers are able to 'print' the PLAs, which provides a strengths and needs profile at the bottom based on the student's performance. This is included on the classroom observation PLA also.

The observation form has several questions relating to teacher behavior. How do you handle this if teaching style is hindering the student learning and progress? Constructive conversations depend on trust and time. If someone came to you and said, "You are doing x, y, and z wrong" anything they said after that would be devalued. So first steps would be to ensure you have a relationship with the teacher so s/he has buy in for the information you're sharing. Once you have that foundation, you can then set the stage for bigger conversations that focus on the student's needs. Conversations should focus on current performance, established accommodations, any barriers to learning, and how all team members can support the student. When communicating with the teacher, be sure to validate his/her perspective. Don't focus solely on the criticism, and work together to ensure all team members have a voice.

I would love to see the 9th-12th grade PLAs if you have a moment. We encourage you to register for a free trial! You will have access to all of the Present Level Assessments and can even try one out on a student.

Does the PLA create a narrative statement for to put in the present levels that can be tweaked by the SLP? The strengths and needs are presented in a list format that the SLP can then use to develop into a narrative if desired.

Do you use the student's actual grade level? The language PLAs are leveled by grade band (Preschool, Kindergarten, 1-2, 3-5, 6-8, and 9-12) and are developed to gather data on the language skills needed at those ages to access the curriculum. Some skills are seen at all age levels, while others are grade band specific. Vocabulary is leveled throughout the assessments.

When you give a PLA in SLP Toolkit does it prepopulate the meaningful IEP Worksheet (e.g., so strengths and weaknesses based on performance on PLA is listed under receptive language, expressive language, etc.)? If is doesn't that would be a huge time saver! Subscribers can 'print' results that have this information bulleted out, but not in the Meaningful IEP Worksheet format as that is meant to map out your thinking based on all of the data/discussions on that student.
ACCOMMODATIONS
Can you open the accommodations for /s/…what would that look like? We don't give accommodations for Speech Impairment. How does it impact taking a state assessment? We encourage you to register for a free trial! You will have access to all of the banks of accommodations. They are found on the 'Student' page, under 'Actions' at the top. The ideas listed under each area are great for accommodations or can be used for strategies to share with parents/teachers!

At an IEP where teachers are present they are signing off on their responsibility for accommodations. What if they are not present? Teachers are required by law to implement accommodations listed on a student's IEP whether they were part of the team that developed these accommodations or not. If they need additional information about a student's needs and what the IEP requires them to do, they need to take their questions to the IEP team and ask for guidance.
APPLICATIONS FOR SLP TOOLKIT
This is great tool for school-based SLPs. Can it be used by pediatric SLPs working in private practice? Absolutely! Our vernacular tends to be school-based as this is the setting we work in; however, all children need treatment plans and monitoring of those plans. SLP Toolkit is built to support SLPs working with children from preschool through high school.

I only work with preschoolers (3-5 years old). I would not use a majority of what SLP Toolkit has to offer (which looks wonderful!) Any possibility you would offer a "light" version? Sarah is currently working in preschool and uses SLP Toolkit every day she is there. The built in assessments (PLAs and criterion-referenced tests) are used at the time of IEP development and for progress monitoring, but the daily data feature is used for daily session data.
You can check out Part 2 of "You asked, we answered!" here. Still have questions? Contact us anytime by emailing hello@slptoolkit.com. We can't wait to see you again at the next SLP Summit, coming to you in August 2018!
-Lisa