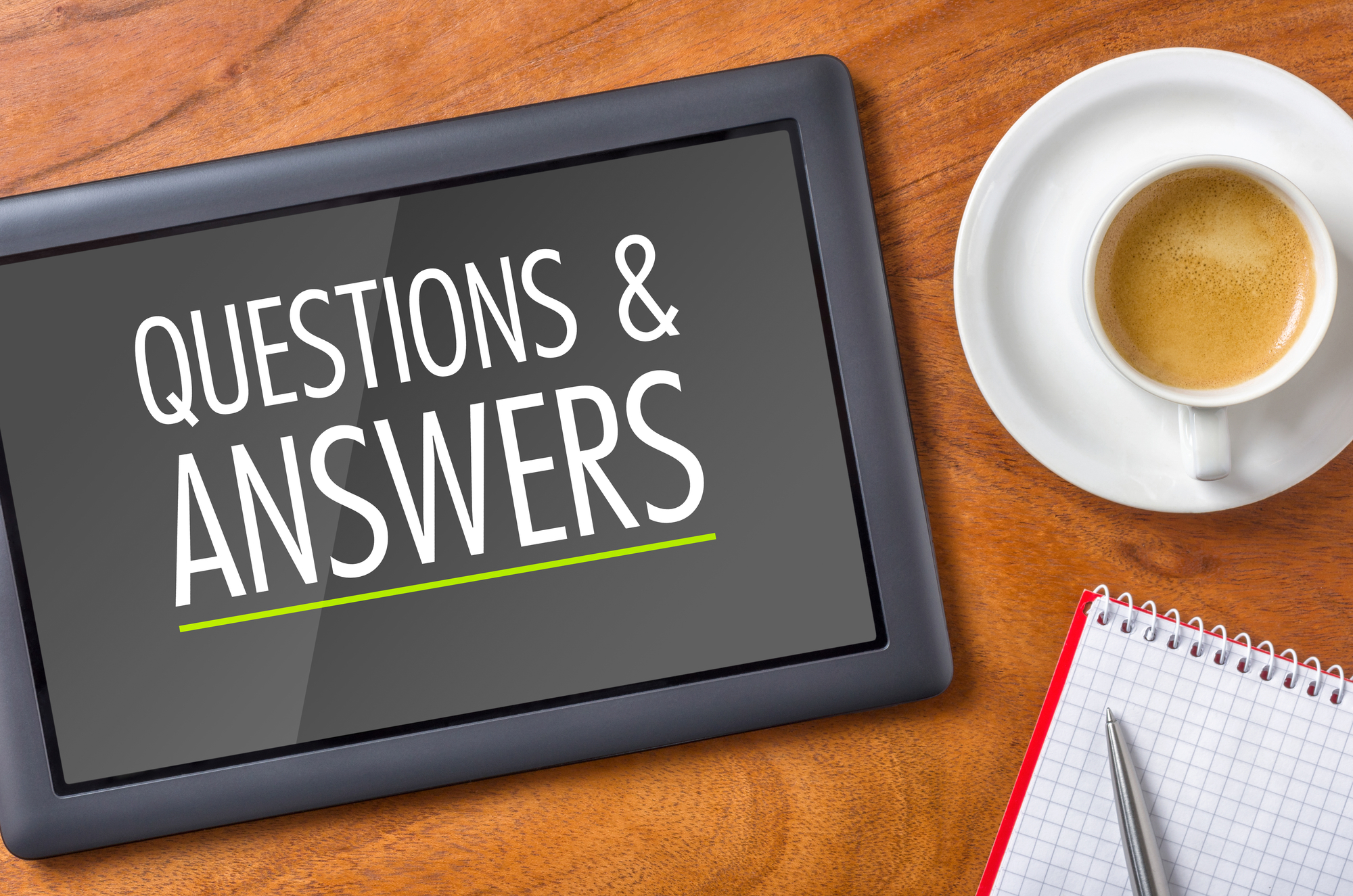 SLP Summit Q&A Part 2: You asked, we answered!
January 29, 2018
We always walk away from SLP Summit thinking, "Did we just become best friends?" We absolutely LOVE connecting with SLPs from around the world! Since we always cram in as much learning as we can in such a short amount of time, it's not always possible to answer all of the questions you post during the live session. So here is the second installment of: You asked, we answered!
PRESENTATION RESOURCES
Is the Meaningful IEP Worksheet in the SLP Toolkit? This is a separate resource we have created to help you analyze the data you've collected. The data from SLP Toolkit would be used for column one, then in conjunction with information from column two in order to determine which needs require goals and which can be supported with accommodations.

Is there a place online we can find this Meaningful IEP worksheet? Would love to start using it! Yes! Click this link to access a comprehensive packet that has all of the resources we referenced in our course, including the Meaningful IEP worksheet and the teacher/parent input Google forms. These resources are not located inside of the SLP Toolkit software.

Chat is great, but I am missing most of it due to driving my daughter to gymnastics. Will it be posted? The chat will be posted as one of the course resources through 1/31.

How do you determine Service Time (for your IEP worksheet)? This would be based on your data and how much time you think you would need for a student to master the identified goals by the end of the IEP. This would vary by student and by goal.

Why do you need our SPED Director's email in the bit.ly? We believe strongly in districts providing SLPs with the tools they need to do their jobs. Due to the spotlight that the Endrew ruling has placed on individualized treatment plans, administrators across the country are seeking resources for their special education staff. We are reaching out to SPED directors and Lead SLPs to share information on how SLP Toolkit can support them with this process.
GENERAL QUESTIONS ABOUT SLP TOOLKIT
Is the free version of SLP Toolkit for a limited time? The free trial does not have an expiration date. You can use it for as long as you'd like with up to five students. You will have access to view and use all of the content in the app; however, you cannot access all of the features (e.g. printing, report summaries, data sheet print outs, scheduling, graphs of progress monitoring results over time, use of program with your entire caseload, use of image viewer when administering tests, etc.).

Is it HIPPA compliant? SLP Toolkit is not considered a covered entity under the HIPPA requirements, however we take data security very seriously. Click here to read how we keep your student data safe.

I see people saying SLP Toolkit has saved them, and they don't know how they would live without it…but I see others who have been using it, being surprised at some of the features you've shown today - it makes me wonder how difficult it is to navigate? With our new redesign, it is easier than ever to access and use all of the features inside of SLP Toolkit. There is different access to these features depending on if you are a free trial user or a subscriber, so there could have been some feedback from those users who are only on the free trial.

Are the shirts you gave away available for purchase? We have various t-shirts in stock at any given time for $19 plus $3 S&H. If you are interested in learning more about our inventory, email us at hello@slptoolkit.com.
SLP TOOLKIT VS. SLP NOW
What are some good differences between SLP Toolkit versus SLP Now? Many of us seem to be curious how they differ and what would be the best use for each. SLP Now is more lesson planning based and SLP Toolkit appears to be more data-driven. What would be the benefit of having both? SLP Toolkit is designed to support your data collection for development and monitoring of IEPs, from the time you first write it until you have to create a new one! There are built in assessments for determining strengths and needs for present levels, as well as built in tests for making progress monitoring completely painless! Because the assessments are digital, they have really cool perks such as report summary, scoring and graphing, and they are always available when you need them. The daily data feature is amazing for your day-to-day data collection – we spent a lot of time to ensure that it was very easy to use and gve you the information you need via graphs and reports. Plus, with the new "Copy for Biling" button, Medicaid billing is a breeze. We can never go back to our paper ways! SLP Now is a therapy app, so if you are using the SLP Now therapy tools with your students, you can easily record the data for those sessions inside of SLP Toolkit.

Are the PLAs included in the SLP Now membership? Present Level Assessments are exclusive to SLP Toolkit.
GENERAL ASSESSMENT/TREATMENT/IEP QUESTIONS
Would you keep the goal as long as you're increasing the accuracy? Say they can do it with 60% accuracy this year, but next year you want them to be at 80% accuracy. It depends on the goal and the needs of the student at the time of the annual IEP review.

What do you do with the artic student who has mastered their goal in conversation but the parent does not come to a conference to sign consent for reevaluation or return consent sent home? Do you end up writing the same goal to continue to use corrected speech? This would depend on your state's eligibility guidelines. In our state of Arizona, parent consent is only required for additional testing. For an articulation student who has met all long-term goals, there would be plenty of data the team could review to determine continued eligibility without additional testing. As long as there were multiple attempts to include the parent in the decision to dismiss (e.g. calls home, emails, letters) and plenty of notice, the team can dismiss without the parent present.
STATE/DISTRICT REGULATIONS
I struggle with the state codes. When I have students who have concrete skills but really show deficits in abstract skills that can't be captured in testing because the assessments are not considered "a comprehensive assessment tool" these kids don't wind up qualifying for related services. We love doing a combination of standardized and descriptive assessment to capture the strengths and needs of the student. Assessment does not rely solely, or even primarily, on norm-referenced assessment instruments to determine a student's communication abilities. Spaulding, Plante, and Farinella report, "The practice of applying an arbitrary low cut-off score for diagnosing language impairments is frequently unsupported by the evidence that is available . . ." (2006). So while standardized tests do provide data for the team to review, we need to also incorporate language sampling, narrative retells, expository samples (for older children), use of criterion referenced tests and observation so we can determine how the student uses his/her language in an authentic context across settings to determine if an impairment exists and there is an adverse educational impact.
ADVOCATING
How do you get your district to pay for it? We always say that a one-year subscription to SLP Toolkit costs less than one hour of attorney's fees! We have created a resource that you can share with your department to seek funding for your subscription. If you find they have questions that you are unsure how to answer, please send them our way. We would love to advocate on your behalf!

Any suggestions for SLPs whose districts are providing recommendations, guidelines/models? Within any setting, there are guidelines for employees. If there are ever recommendations that you feel don't align with best practice, ASHA guidelines, or current research, it is okay to start a dialogue with your administration. As with anything else, there is a good way and a bad way to do this. Making demands, being overtly confrontational, or making a lot of "I want" statements without data to back them won't get you very far. Instead, be sure to schedule a time to talk. Explain your position and how it impacts students. Offer solutions as well vs. only stating problems. Offer to start a committee to gather more data on the topic. Keep a cool head and maintain a neutral tone.

What advice/resources do you have for us when advocating for students/SLP services with administrators? The focus should always be focused on what's best for students, not what's best for service providers, teachers or districts as a whole. If it stays student-centered, it's pretty hard to argue that.

How do you show teachers/administrators that good grades are not a reason for not qualifying a student for accommodations or goals? Adverse effects can come in various forms, including grades, social skills, attention, and task completion. It's up to the team to decide if the student is eligible in the first place, and if so, to further tease out which needs are best met by accommodations and which require specially designed instruction in special education.

How do you meet your obligation to serve children when you are required to attend IEPs and do therapy at the same time? In our district we are obligated to make up time. We have no support from administration. I guess it will take a hearing. Our role in an educational setting is a combination of direct services and other job related duties. In a poll in our school district a couple of years back, most SLPs had 20-23 hours of direct therapy time scheduled and the rest was spent on tasks such as meetings, assessing students, school duties, collaboration, and so on. For make up sessions, districts cannot do a hard and fast rule about any attendance issue - it's an IEP team decision if missed sessions constitute a denial of FAPE. Here is a link to an ASHA page with more information and a link to a post in the ASHA Leader that also supports this. In general, if you feel that in your workplace there are working conditions that prohibit you from doing what's best with students, you may need to work with your district administration on the education of the roles and responsibilities of SLPs and initiate a dialogue to move into a direction that ultimately is best for students.
You can check out Part 1 of "You asked, we answered!" here. Still have questions? Contact us anytime by emailing hello@slptoolkit.com. We can't wait to see you again at the next SLP Summit, coming to you in August 2018!
-Lisa